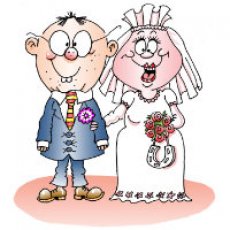 Looking to add a sweet touch to your wedding? Well, look no further than wedding pick and mix. Whether it's handing out small bags of pick and mix as wedding favours, or having a whole sweet stand at your wedding - penny sweets and pick and mix are guaranteed to go down a treat with guests of all ages!
Many weddings have a selection of pick and mix on offer for guests both young and old. Now when it comes to wedding pick and mix we think we know a thing or two. If you are having a wedding and thinking of a pick and mix sweet cart, here are our best tips...
HOW TO MAKE YOUR VERY OWN PICK AND MIX SWEET STAND
(Perfect for weddings, children's parties and other events)
YOU WILL NEED:
A sweet stall/or cart. Alternatively, a table in a prominent position will do!
A table cloth, fairy lights or floral decorations that coordinate with your event will make your wedding pick and mix look the part
Different sized glass jars
Paper bags - you can even personalise these for your event
Sweet Shovels and/or tongs
Labels for the jars - for the names of the sweets or any dietary information such as vegan pick and mix or gluten-free pick and mix sweets
A sign for the table so guests know to help themselves. We want everyone to tuck in!
Sweets! This is something we can help you with! Check out our full pick and mix range, and don't forget you and even buy pick and mix in bulk !
INSTRUCTIONS:
Set up the table or stall and plan out where all of your jars will sit on the table. Add a table cloth if you plan to use one and finish decorating the table with your fairy lights or other decorations
Label each jar with the sweet that you are going to fill them with, include dietary information for your guests to be extra helpful!
Fill all of your jars up with your sweets and set them in place on your table.
Add your sign for your guests - your wedding sweet cart is open for business!
Add your sweet shovels and paper bags at the front of the table for easy accessibility for your guests.
Step back and marvel at your wonderful pick and mix sweet stall, make yourself a bag and tuck in!
So which pick and mix sweets would we recommend for a wedding? Well, love is in the air and if you are looking for some inspiration, then here is a list of our best selling romantic or red-themed and pick and mix sweets!
JELLY BEAN LOVE HEARTS
These little love hearts not only taste great but they look wonderful in a big jar! Tasty little jelly pink and white hearts - what's not to like!
MINI LOVE HEARTS
Swizzels Mini Love Hearts are brilliant treat-sized packs of their iconic sugar sweets engraved with romantic messages on. These have been in our sweet shops for decades and will be sure to go down a treat! You could even order our
Giant Love Hearts
if you want to unwrap them and just fill your jar with them loose.
DOLLY MIXTURES
Dating back to at least the 1920s, this sweet shop staple is full of delightful surprises! Your guests will be delighted to see these on your pick and mix table, instantly taking them back to school discos and that first kiss!
HARIBO HEART THROBS
Another retro classic, Haribo Heart Throbs will go down a treat with your guests! Rich strawberry flavours combined with the creamy foam layer are the perfect sweet!
HARIBO GIANT STRAWBS
A childhood favourite since the '70s - these are a staple to any pick and mix selection. They're extra juicy, soft to chew and giant, a welcomed treat for any guest!
FOAM STRAWBERRIES
Remember these? A chewy strawberry flavoured mallow centre encased with red sugar! But beware - they are very moreish so stock up!
STRAWBERRY MILKSHAKES
The perfect sweet for pick and mix - not super sour or hard to chew, they're great for all ages and have a delicious mild strawberry flavour.
STRAWBERRY BONBONS
A timeless classic - super fruity flavoured strawberry balls coated in a pink powdered sugar coating.
Make sure to check out our other blog posts and explore our hundreds of sweets available to purchase from
personalised pick and mix
through to
vegan
or
gluten-free pick and mix
.