pick and mix sweets
, so you have all the flavour and variety you would ever want!
Check out the grouping below for the variety of vegan pick and mix sweets we have to offer. These are perfect for a pick and mix - small enough to scoop and bag up for a cinema trip or a party. And the best news is that they're all vegan! We also have a wider selection of Vegan (and Vegetarian) options available if you are looking for even more vegan
pick and mix
options.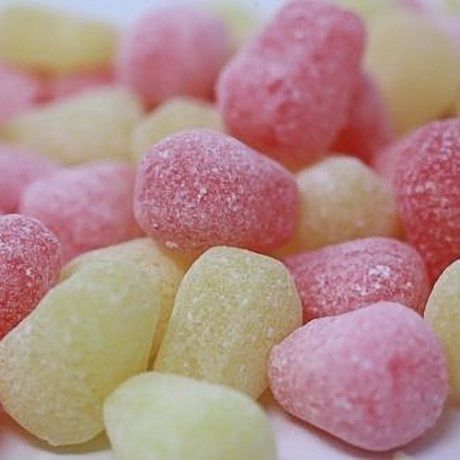 HARD-BOILED VEGAN PICK AND MIX SWEETS
Hard-boiled sweets are one of the first types of confectionary to be produced on mass. First introduced in the 17th century, a lot has developed in the sweet world since then! There is nothing more nostalgic than a classic boiled sweet. Below are our favourite boiled sweet options for your vegan pick and mix!
Pear Drops
- The humble pear transformed into a delicious and iconic confectionery classic.
Rosy Apples
- These little moreish delights are full of fruity flavour!
Raspberry Bulls Eyes
- Beautiful raspberry flavoured stripy boiled sweet, super-rich in flavour.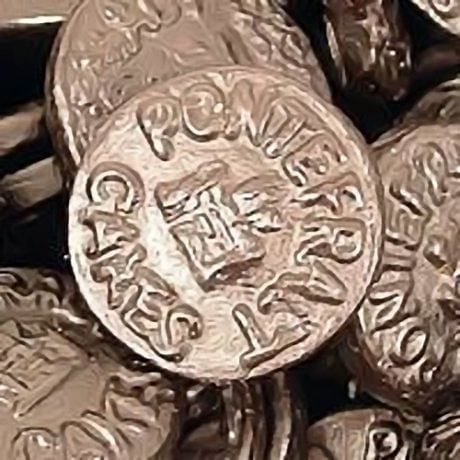 SOFT AND CHEWY VEGAN PICK AND MIX SWEETS
There is something about soft sweets that make them incredibly moreish. Ideal for shovelling a handful into a bag to munch through at a picnic on a summer's day.
Chewy sweets
are excellent for children as they're less of a choking hazard and easier to devour! Here are just some of the chewy vegan pick and mix sweets that we have to offer.
Drumstick Chew bars
- The iconic Raspberry and milk flavour of drumstick but in a convenient bar form.
Pontefract Cakes
- A confectionary staple for centuries, get your liquorice fix with a few of these.
Jelly Tots
- Suitable for vegans and are gluten-free, as well as halal - little jelly tots of fun for everyone!
SOUR AND FIZZY VEGAN PICK AND MIX SWEETS
Fancy something with extra tang or a fizzy surprise? Fizzy and sour sweets are a fundamental type of sweet in the world of pick and mix. Fizzy sweets are my favourite, and we have a lot of
vegan sweet
options so everyone can enjoy the punchy flavours in their vegan pick and mix! Check out a few of iconic sour and fizzy favourites:
Jelly Sour Apples
- Chewy apple flavoured sweet in a sour sugar coating, what's not to like?
Fizzers
- A firm childhood favourite, little round fizzy coloured disks of fun.
Sherbet Lemons
- There is guaranteed nostalgia when taste one of these! Tangy and sweet with a fizzy surprise in the middle!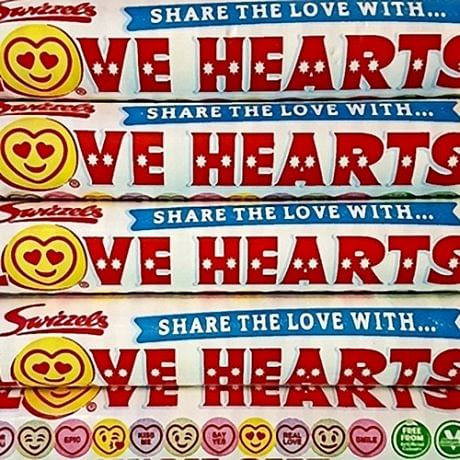 HARD SUGAR VEGAN PICK AND MIX SWEETS
Hard Sugar-based sweets are the best option for pick and mix - they're not likely to melt/stick together as other sweets may do. Although they may be the most sugary type of sweets on the market, they're mostly all vegan, which is a bonus! (especially when thinking about our favourite vegan pick and mix sweets!) Explore the range of hard sugar sweets we have, starting with our popular ones available below.

Candy Necklaces

- Nostalgic jewellery of everyone's youth! Wear then eat!

Mini Parma Violets

- Their controversial flavour has been a topic of debate for decades! Do you love them or hate them?

Love Hearts

- A proper old-school classic - who remembers giving the ones with the most romantic messages to your secret childhood sweetheart?

Not only do we sell vegan pick and mix sweets at AQuarterOf.co.uk, but we also sell

gluten-free pick and mix

and, if you have a huge sweet craving,

bulk pick and mix

!

If you are looking for some delicious vegan options to top up your sweet cupboard, we have endless options for you! Multiple iconic tuck shop staples are surprisingly vegan so take your pick (and mix!). Many people incorrectly assume that many sweets aren't vegan and stick to the sad flavourless jellies that you'd buy from the free-from aisle in a supermarket. We're going to show you all the best vegan