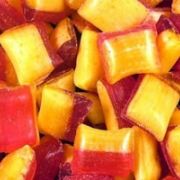 Gone are the days when sugar-free sweets were the poor relation to their non diabetic counterparts.
Look at the selection below to see how things have changed. Many of them (particularly the handmade sugar free sweets) are works of art. And they taste every bit as good as they look.
In fact, these days many people eat sugar free sweets by choice... not because they have to.
Showing 1 to 7 of 7 (1 Pages)
Genuine Customer Comments
Hilary
"There was such a great choice. My sweets arrived on time and they were really nice."
MONICA THORPE
"I love the wrappers to the sweets which are delicious and sadly very moorish and I can't stop eating them yum yum"
Richy
"Quick delivery good price great sweets my only go to online sweet shop!!"
See loads more reviews on our Wall of Love