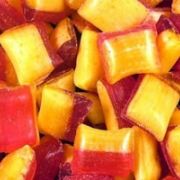 Gone are the days when sugar-free sweets were the poor relation to their non diabetic counterparts.
Look at the selection below to see how things have changed. Many of them (particularly the handmade sugar free sweets) are works of art. And they taste every bit as good as they look.
In fact, these days many people eat sugar free sweets by choice... not because they have to.
Showing 1 to 8 of 8 (1 Pages)
Genuine Customer Comments
lottie
"lovely present, perfect, arrived so so quickly i was in shock especially with corona, only thing that could be better is if the picture was lighter as its a bit dark not sure if that was just the picture i sent"
Ben
Hugh
"Excellent. You make it hard to resist buying. I like the nostalgia in particular. Keep it up please."
See loads more reviews on our Wall of Love