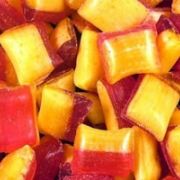 Gone are the days when sugar-free sweets were the poor relation to their non diabetic counterparts.
Look at the selection below to see how things have changed. Many of them (particularly the handmade sugar free sweets) are works of art. And they taste every bit as good as they look.
In fact, these days many people eat sugar free sweets by choice... not because they have to.
Showing 1 to 7 of 7 (1 Pages)
What Do Your Fellow Retro Sweet Lovers Say?
Victor
"Excellent service as ever,"
12 hours ago
Rachel
"Been coming back for a few years now and will continue to do so. Great service, selection and pricing."
17 days ago
louisa
"Fantastic service, very quick especially in the current climate, sweets delicious as always. Would highly recommend you. Thank you."
18 days ago
See loads more reviews on our Wall of Love
Most Searched For Sweetshop Sweets