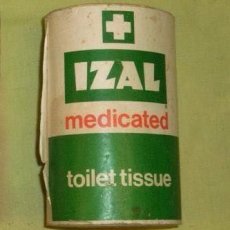 There's one item from my childhood that stands head and shoulders above all others as being completely and horribly unfit for purpose.
Izal.
If the name doesn't ring a bell this description will...
The greaseproof toilet paper that you used to get in school toilets.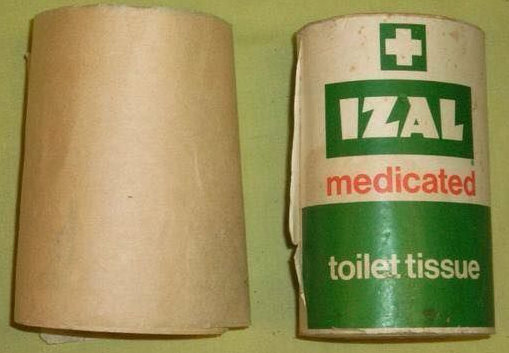 Forget the comfort of Andrex etc... this stuff was hard...
And it didn't remove so much as relocate...
I can't hear the word "smear" without instantly being reminded of Izal...
And the trauma of school toilets in general.
Ugh.
One of Izal's few selling points was that it was "medicated"...
But that meant it stank of disinfectant too.
And what is medicated toilet paper anyway???
It would have been a better experience to have used newspaper... except that back in the those days all of the black ink used to come off newspapers whenever you touched them... so we'd have ended up with black cheeks.
And I suppose it would have blocked the toilet too...
Mind you toilet blocking seemed to be one of the favourite pastimes at our school.
And if you're too young to remember Izal and I'm not really conveying adequately the true horror of it then this will... it's from Viz (so it's a smidge crude) but it's incredibly funny and unnervingly accurate!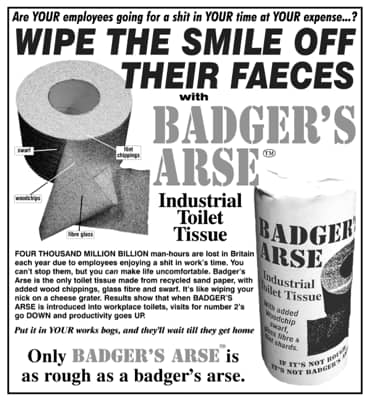 See it full size, with some fab fake "letters to the editor" and "top tips"
here
Do you have any memories of Izal? Is there anyone who has anything good to say about it?