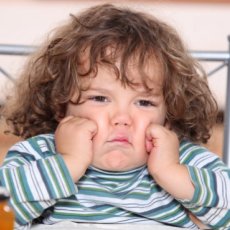 About now would be the time that we'd be putting the finishing touches to our Christmas lists when I was little.

And every Christmas the same 2 items would appear at the end of the list…and every birthday too come to think of it…

The items were the catch-all equivalents of the "and anyone who knows me" line that people often use when they're asked, on the telly, if there's anyone to whom they'd like to say hello.

We'd put all of the things that we really wanted on our Christmas list…

Atari console… no hope! I'll just keep playing Pong!

Racing bike… in my dreams…I'll have to save up for my Puch Alpine 5 speed... (and I did... cost me £62.50 in 1977... took me about 2 years to save up for that!)

Scalextric… maybe I can save up for that one too… mind you I couldn't ever get the cars to stay on the track... could anyone?

For the "saving up" items, I'll need those old favourite, "featured at the bottom of every birthday/Christmas/anything-else list ever" options…

1) Money…

You can't go wrong with money…

Except if someone sent you the curved ball of a Postal Order… I still can't, for the life of me, work out what those we're really about…

Oh… or a cheque. That was damp squib too… and involved so much delay… wait for banks to open, wait for parents to go to the bank so that we could hand over this funny piece of paper, wait 3 days (aka a lifetime for a 9 year old) for the thing to "clear" and then get my little bank book updated with a different number (balance)… yawn!

Not much fun there... so cheques weren't exactly greeted with glee but they still counted as money... but only just!

Second, and these were definitely below money but quite how far below remained to be seen…

2) Tokens

Tokens had a definite hierarchy too…

WH Smiths were the best tokens by far. Our Smiths was probably the biggest, most interesting shop in our local town. I'd spend many an hour browsing, choosing & changing my mind before eventually taking the plunge. So much of the enjoyment was in the choosing.

WH Smiths' tokens were valuable currency but from then on things went downhill rapidly…

John Menzies… our closest one was like a small, rubbisher version of Smiths.

Boots… it's a flipping chemists (and not much else back then!) What does a 9 year old want with a token for a chemists? I'd just end up buying bottles of Matey bubblebath and/or coloured soap in the shape of boats and submarines. At least it made baths more fun… for a while.

Timothy Whites... think Boots but worse... ugh! People who gave Timothy Whites gift tokens clearly didn't like children... or couldn't see the world through a 9 year old's eyes. Sadists.

So… on Christmas day I'd be handed the envelope from Uncle Dick and Auntie Jennie. I'd open it tentatively.

"Please be money… please be money… please be money"…

Nope… it was a token.

This might just be salvageable... so which type of token is it?

Nooooooooooooooooooooooooooooooooooooo!

I could have had so much fun in Smiths picking and choosing... but they chose to deprive me of that completely with…

the nightmare token as far as I was concerned.

A book token.

"The gift that keeps on giving" the sales spiel said.
Not for me when I was 9!

Book tokens meant no spending hours of choosing in Smiths. If I'd wanted a flipping book I could have used my non-existent Smiths token to buy one, couldn't I?

And you couldn't use book tokens to save up for the big things like bikes either... Humph!

Why would they do that?

Even as I write this now, decades later, I'm reliving the sinking feeling.

Was it just me? Or can you think of worse?