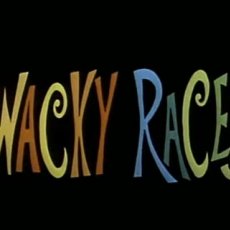 Are you a fan of the outrageous Hanna-Barbera cartoon 'Wacky Races'? If so, it's no surprise – since its debut in 1968, this classic show has captured the minds and hearts of over 25 million viewers worldwide! The zany world of Wacky Races is full of unforgettable characters like Peter Perfect, Penelope Pitstop and Muttley. Every week, these hilarious racers compete in wacky stunts to see who will take home first prize. Read on for a closer look at how Hanna-Barbera created one of the most beloved cartoons of all time!
The premise behind 'Wacky Races' was simple yet effective: create an entertaining car rally where each character has their own unique vehicle that reflects their personality. Some examples include Professor Pat Pending's Convert-A-Car, Rufus Ruffcut & Sawtooth's Buzzwagon and Sergeant Blast & Private Meekly's Army Surplus Special. Each episode would feature 11 cars competing in crazy races around different locations across the United States.
It's clear why fans fell in love with 'Wacky Races': not only did it have vibrant visuals and witty writing, but also lots of madcap adventures which kept them hooked until the very end. Whether they were racing through mud or parachuting down mountains, every race was sure to be filled with unexpected surprises! Even after five decades, 'Wacky Races' still continues to bring joy to millions around the world.
Overview
Wacky Races is an animated television series created by Hanna-Barbera. It follows the crazy adventures of 11 race car drivers and their vehicles as they compete in a zany rally around the world. Each driver has his or her own unique vehicle, which are all designed to look wacky, from Professor Pat Pending's Convert-A-Car to the Mean Machine driven by Dick Dastardly and Muttley. The show also features other characters such as Penelope Pitstop, Sergeant Blast, and Peter Perfect.
The goal of Wacky Races is for each racer to be the first one across the finish line. Along the way there are obstacles that must be overcome like hazardous terrain, villains trying to sabotage them, and wild animals getting in their way. Through it all though, these racers always manage to find some kind of creative solution to get back on track and keep racing!
All this excitement makes Wacky Races a fun ride full of laughs and suspense that keeps viewers captivated until its thrilling conclusion every episode. With so much action packed into every episode, it's no wonder why fans love watching Wacky Races over 50 years after its debut. Transitioning next into the storyline section...
Storyline
The wacky races take place in a world full of madcap characters and wild vehicles, all competing to be the first to cross the finish line. The racers are led by Dick Dastardly and his sidekick Muttley in their Mean Machine car. Other teams include Penelope Pitstop, who pilots the Compact Pussycat; Peter Perfect piloting the Turbo Terrific; Rufus Ruffcut and Sawtooth in the Buzzwagon; Professor Pat Pending driving the Convert-a-Car; Lazy Luke and Blubber Bear with their Arkansas Chuggabug; Sergeant Blast and Private Meekly in their Army Surplus Special; Red Max on board the Crimson Haybailer plane; and finally, Clyde and Claude Cat racing in their Slag Brothers' Creepy Coupe.

And who can forget the Ant Hill Mob?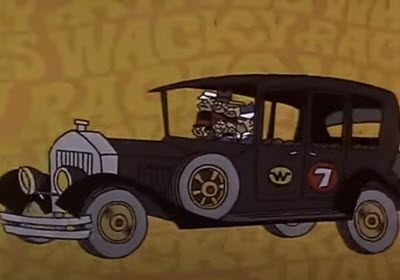 Each episode follows similar storylines: each team competes against one another for first place while trying to avoid traps set up by Dastardly. Along the way, they encounter obstacles such as slippery slopes, broken bridges, rock slides, avalanches, mud bogs, quicksand pits, and more!
Here's 5 reasons why Wacky Races is so fun to watch:
Colorful cartoon characters that everyone can relate to
Insane race courses full of unexpected challenges
Whacky vehicles designed by Hanna Barbera studios
Great comedic timing between Dick Dastardly and Muttley
A good dose of vintage cartoon nostalgia
It's no wonder that Wacky Races has become a classic show enjoyed by generations of viewers. Whether it's watching your favorite racer beat out their opponents or just laughing at Dastardly's failed attempts at cheating his way through every race - this show is sure to bring smiles. With its unique blend of crazy antics and cheeky humor, Wacky Races will surely keep you entertained for hours! Transitioning into the next section about main characters & vehicles makes perfect sense here – after all there's no telling what kind of outrageous stunts these competitors might pull off next!
Main Characters And Vehicles
The main characters in the Wacky Races were an eclectic and wild bunch. Muttley, a lovable mutt with a high-pitched chuckle was Dick Dastardly's sidekick... I can't listen to Muttley's laugh without it making me smile, can you? The Mean Machine was their vehicle of choice and featured gadgetry like rockets and smokescreens.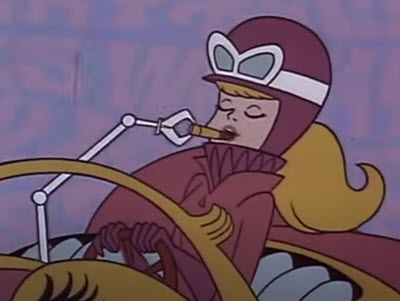 Penelope Pitstop drove the Compact Pussycat, which had been customized with gadgets like a hair dryer, sewing machine, and even a bubble bath! Peter Perfect piloted the Turbo Terrific; it included features such as extendable wings for flight mode and suction cups to latch onto surfaces. Lastly, there was Professor Pat Pending who drove the Convert-a-Car; this car could convert itself into any shape or size imaginable!

Each character had unique attributes that contributed to their personalities onscreen. They all competed against each other in outrageous races full of unexpected twists and turns around every corner. With so much variety in terms of characters and vehicles, it's no surprise that Wacky Races became one of Hanna-Barbera's most beloved series. Its animation style is distinctively cartoonish with bright colors and exaggerated movements - perfect for capturing the zaniness of these wacky racers!
Animation Style
The 1960s cartoon series Wacky Races featured a variety of colorful characters and their wacky vehicles. The vivid animation style rendered each character with bright colors, expressive lines, and exaggerated features. Everyone remembered Dick Dastardly's villainous sneer or Muttley's mischievous laughter. The mean machine was sleek and menacing while Penelope Pitstop drove her pink compact car in circles around the competition.
Each episode had a unique race course filled with outrageous obstacles that challenged all racers alike; from waterfalls to roller coasters and more! The zany world of Hanna-Barbera made it easy for viewers to get lost in its thrilling races which often ended with unexpected outcomes. It gave kids an imaginative escape they could enjoy every Saturday morning while parents enjoyed the show as well.
Despite its wholesome fun vibe, Wacky Races left an indelible mark on television history due to its creative writing and adventurous storylines. Now the upcoming generation will be able to experience this classic piece of entertainment anew as Warner Brothers has announced plans for a remake. As anticipation builds for what is sure to be an exciting new take on this beloved franchise, let us now turn our attention towards looking at the popularity and impact of Wacky Races over time.
Popularity And Impact
Wacky Races has left a lasting impression on the world of television. The show's popularity is largely due to its colorful cast of characters and their wacky cars. From Penelope Pitstop in her Compact Pussycat, to Dick Dastardly and his dog Muttley in their Mean Machine, each character was memorable and became beloved by viewers of all ages.
The cartoon also gained traction for its fast-paced action scenes that featured daring stunts from the racers as they competed against one another for first place. Despite the comedic elements, Wacky Races provided an exciting story arc and showcased some impressive animation techniques which were ahead of their time.
The success of this show has been felt throughout popular culture ever since; with references appearing in other media such as films, video games, and even theme park attractions. Many fans fondly recall Wacky Races today and continue to celebrate it in various ways.
Appearances In Other Media
The colorful cast of characters from Wacky Races have been popular enough to make appearances beyond the television show. The zany world of Hanna-Barbera's craziest car rally has become a part of pop culture, with references appearing in various other media.
For example, an official Wacky Races video game was released by Atari in 2000. It featured all 11 race cars and their drivers as playable characters on eight different tracks around the globe. Players can also challenge each other for first place in head-to-head races or take on the whole gang at once in the wacky Wrecks mode.
In addition, several episodes were produced during the original series run that focused on specific teams: Penelope Pitstop's Southern Tour and Muttley's Flea Circus were two such examples. Plus, there are countless fan tributes available online; ranging from artwork inspired by the iconic theme song to recreations of classic scenes featuring beloved wacky racers like Dick Dastardly and his sidekick Muttley. From its initial airing until today, this classic cartoon continues to entertain viewers through its wild antics and unforgettable characters - leaving us wanting more!
Music And Sound Effects
The music and sound effects of Wacky Races are an integral part of the show's charm. The theme song is instantly recognizable, with its catchy melody that captures the madcap energy of the race. It was composed by Hoyt Curtin, who also wrote and produced many other classic Hanna-Barbera themes like Jonny Quest and The Flintstones.
The wacky characters have their own distinct sounds too; for example, Penelope Pitstop has a high-pitched voice and Mutley the Dog always laughs mischievously after his master Dick Dastardly says something villainous. Even the vehicles feature unique sound effects - from Peter Perfect's Turbo Terrific to Rufus Ruffcut's Buzzwagon, each car has its own signature noise when it accelerates or brakes.
Moving forward we will explore how this iconic show spawned a successful merchandising line that continues today.

Merchandising
The wacky world of Hanna-Barbera's craziest car rally captivated more than just viewers; it also captured the hearts and wallets of fans everywhere. The show was a merchandising bonanza, with toys, books, clothes, games and even breakfast cereals featuring characters like Muttley, Mean Machine, Penelope Pitstop and Peter Perfect. Fans could become part of the action with products such as slot cars that replicated their favorite racers from the show. Even today nearly 50 years later many iconic Wacky Races items are still highly sought after by collectors.
While most merchandise revolved around the vehicles themselves there were other unique items created for the series too. Everything from lunchboxes to puzzles all featured beloved characters in various forms or activities associated with them. It wasn't rare to find figures at fast food restaurants either - they often had special promotions offering exclusive Wacky Races toys! With so much love surrounding this classic cartoon over time its no surprise that it has left an undeniable legacy on pop culture history. As we move into exploring its influence on generations after…
Legacy And Cultural Influences
Wacky Races has left an indelible mark on pop culture since its premiere in 1968. The show's madcap, off-the-wall characters and wild races have inspired generations of cartoon fans. From the iconic Mean Machine to the lovable Muttley, each character was a source of entertainment for viewers from all walks of life. Below is a table listing some of the most beloved Wacky Races characters:
| Character | Description |
| --- | --- |
| Muttley | Loyal sidekick of Dick Dastardly |
| Mean Machine | Most popular car driven by Dick |
| Penelope Pitstop | Female racer with pink convertible |
| Peter Perfect | Obsessive perfectionist driver |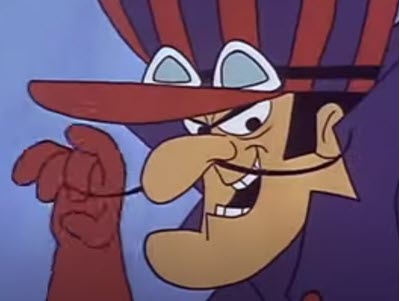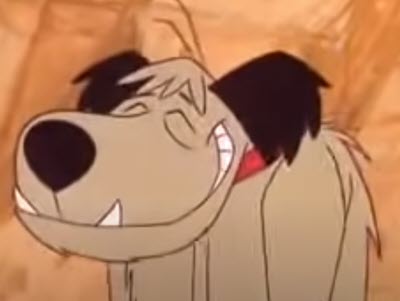 These characters could be seen everywhere from comic books to board games, representing Hanna-Barbera's zany world beyond just television screens. It was especially evident when Mattel released their own line of Wacky Races Hot Wheels cars in 1999 - complete with miniature versions of all the racers' vehicles! To this day, Wacky Race memorabilia can still be found in stores or online auctions, proving that it's legacy lives on despite ending its run over five decades ago. It goes without saying that people will never forget these wacky adventures anytime soon.
Reception From Critics
The reception of Wacky Races from critics has been overwhelmingly positive. Fans and reviewers alike have praised the show for its unique blend of comedy, action, and adventure. Muttley's iconic laugh and Penelope Pitstop's cheerful attitude have earned them a place in pop culture history as two of Hanna-Barbera's most beloved characters. The Mean Machine is also regarded as one of the greatest cartoon cars ever created, even inspiring real life models that pay homage to Peter Perfect's design.
Many fans consider Wacky Races to be among some of the best cartoons produced by Hanna-Barbera Studios during their golden age. It was often lauded for its creative storytelling and clever humor which stood out amongst other Saturday morning shows at the time. As such, it has become an enduring classic that continues to entertain both adults and children today.
It goes without saying that Wacky Races remains one of Hanna-Barbera's most successful franchises. Its lasting impact on popular culture can still be seen in modern media with various references being made to it across different platforms. From this point forward, comparisons can be made between Wacky Races and other car rally races found throughout entertainment mediums around the world.
Comparisons To Other Races
The Wacky Races are like nothing else on the planet. The chaotic, unpredictable journey of these drivers and their wacky cars is an experience so wild it reaches all new levels of insanity. Unlike traditional car races, this one isn't about crossing a finish line first - it's about who makes it to the end of each course in the craziest way possible! From Penelope Pitstop's pink convertible to Peter Perfect's Turbo Terrific, every wacky race car brings something special to the table that can't be found anywhere else.
It's hard not to compare these zany characters and their vehicles with other classic cartoon racing shows such as Speed Racer or even Mario Kart. But while those series focus heavily on speed and competition, Wacky Races has more emphasis placed on creative problem-solving and outrageous stunts. It may not have the same level of thrills as some of its competitors, but there's no denying that its unique style adds an element of fun for viewers of all ages.
While some might argue that Wacky Races isn't quite up to par alongside other popular racing shows, many fans would disagree. The joy is in the journey rather than the winning... it's better to travel than to arrive, as they say.

Thanks to its diverse cast of characters and outlandish courses, Wacky Races stands out from the rest by offering viewers a truly entertaining spectacle unlike anything they've seen before. Without question, Hanna-Barbera created a timeless classic when they crafted this wild world full of crazy racers and unlikely heroes. With special episodes always around the corner, there's never a dull moment when tuning into any episode featuring these wily contenders!
Special Episodes
The Wacky Races were known for their occasional special episodes that featured various characters from the Hanna-Barbera universe. Fans of the show will fondly remember these episodes, which included:
Muttley's Day Out: This episode saw everyone's favorite canine sidekick, Muttley, take center stage as he and his pals go on a wild adventure.
Clunk From Wacky Races: This episode put Professor Pat Pending's trusty mechanic front and center as he comes face to face with some scary robots.
Penelope Pitstop in Peril: The ever-resourceful Penelope was thrown into danger when she stumbled upon a mysterious island inhabited by sinister creatures.
Dastardly and Muttley in Their Flying Machines: Everyone's least favorite villains took flight in this exciting finale!
These special episodes provided an extra layer of excitement for viewers, showcasing familiar faces from other classic shows that added to the wackiness of the races themselves. As such, they remain popular among fans today who enjoy rewatching them all over again. Moving forward then, let us explore how the series differed across regions...
Differences Across Regions
The zany world of Hanna-Barbera's craziest car rally is not limited to a single format! Across different regions, the Wacky Races can vary wildly in terms of competitors and settings. From Caveman Wacky Races set during prehistoric times, to Klunk Wacky Races featuring seven gangsters as racers, no two versions are ever really the same.
In some countries, such as Japan, Penelope Wacky Race episodes have been released where one contestant changes her appearance and identity every race. This has become so popular that many fans create fan theories around these mysterious and unpredictable transformations. In other regional variations on classic races like The Slag Brothers' Dune Buggy Derby or Professor Pat Pending's Convert-A-Car Rally, contestants have access to unique inventions and gadgets which help them win each wacky race.
It's clear that no matter what region you're from, there's always something unique about the Wacky Races – whether it be characters, themes or even locations – that makes viewers everywhere come back for more wild rides through the zany world of Hanna-Barbera! You can now enjoy it pretty well wherever you are with Warner Bros.
Fan Theories And Analysis
Since its debut in 1968, the Wacky Races TV series has been a fan favorite. Fans have speculated about the origins and meanings of some of the characters and plots featured on the show. Clunk is one of the original Wacky Race contestants, and many theories abound as to why he was chosen for the role. Some suggest that his name comes from him being an old car model or having clunky movements when driving. Others argue that it's because he was meant to represent working class people who were often left behind by society.
Penelope Pitstop is another popular character from the show, and fans believe she may have been modeled after famous female racer Louise Smith. While Penelope certainly drove like a pro, her biggest asset was her ability to stay calm under pressure - something Smith excelled at during her racing career. Additionally, there are those who theorize that Professor Pat Pending's invention-filled car symbolizes both capitalism and consumerism in America during the late 1960s era.
The original cast of characters in Wacky Races brought together diverse personalities with different backgrounds and motivations which made them all the more interesting to watch each week. It's this variety that makes fans continue to be fascinated by these iconic cartoon characters even today. As they debate their stories, meanings, and significance within our culture, they've kept alive this beloved classic created over 50 years ago. With no signs of slowing down anytime soon, it looks like we'll be enjoying new interpretations of The Wacky Races for many years to come!
Trivia
It's a mad, wild race to the finish line with Wacky Races! This Hanna-Barbera classic has captivated viewers since its debut in 1968. Each episode features eleven outlandish drivers and their colorful cars competing against each other for glory and prizes. With outrageous characters such as The Gruesome Twosome, Ant Hill Mob, Rufus Ruffcut, Peter Perfect, and Dick Dastardly driving wild vehicles like Penelope Pitstop's Compact Pussycat or Muttley's Mean Machine – this is one wacky ride you won't want to miss!
The show also featured an array of celebrity guest stars providing voices for some of the racers including Paul Winchell (Dastardly), Don Messick (Muttley) and Janet Waldo (Penelope). Not only were these famous names lending their talents - but they also had real life versions of the vehicles created by General Motors specifically for promotional use. These amazing pieces are now highly sought after collectables from Hanna-Barbera fans around the world who seek out all things Wacky Races related!
Whether it be cheering on your favorite driver at the starting line or keeping tabs on which racer made it across the finish first – there is no denying that the zany world of Wacky Races continues to thrill audiences today just as much as when it first premiered over fifty years ago. It's time to rev up those engines again - because here comes another exciting race from our beloved friends at Hanna-Barbera!
Wacky Races has something for everyone! It's no surprise that this show remains one of the most beloved classic cartoons in television history. In fact, according to Nielsen ratings from 1997-1998, Wacky Races was ranked as the second highest rated children's program on network television with an average rating of 7.5 (out of 10). That's pretty impressive!
Overall, Wacky Races is an iconic part of pop culture that continues to bring joy to viewers both young and old. With its colorful characters, wild races and hilarious antics, it's easy to see why so many people love cheering on their favorite cars every week!