Here's an example of where, surely, we've gone backwards since when I was a nipper.
Why don't we have returnable bottles anymore?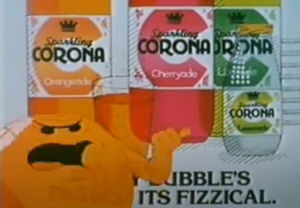 Back in the 70s we'd occasionally be treated to a bottle of Tizer, or Corona ("every bubble's passed its fizzical") or Cresta ("it's frothy man!"). The bottles were glass and nobody ever threw it away or dumped them.
Why?
Because when we'd washed it and we took it back to the off licence (for more grown-up drinks) or the shop where we'd bought the "fizzy pop" (why does no-one seem to refer it as fizzy pop these days???) we'd get tuppence in return.
The bottles were worth money to us… so they definitely weren't going to get thrown away to end up in landfill like hideous numbers do these days.
Now… what to do with the 2p we've just been given by the nice lady in the sweetshop who'd just taken our Tizer bottle back…
Decisions, decisions!