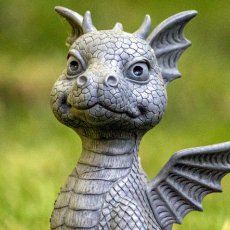 TOP 10 TRADITIONAL ENGLISH SWEETS
With St George's Day right around the corner on Friday 23rd April, why not celebrate the patron saint of England with our favourite traditional English confectionaries that we all know and love. We're sure that George would probably have a sweet tooth himself and so here are just a few of the sweets that you'll remember from your childhood and that you can still buy at AQuarterOf.co.uk today
In no particular order, here are our favourite traditional English sweets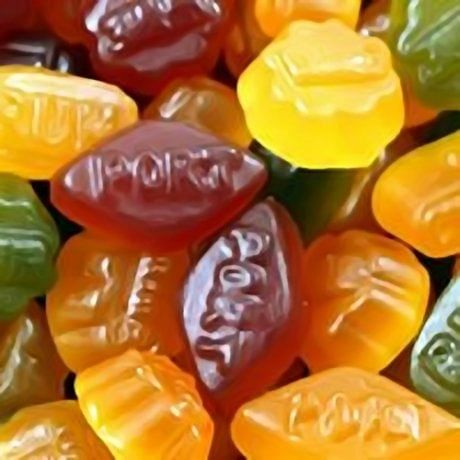 WINE GUMS
Wine Gums have been a household name for years and were first invented over 100 years ago! In contrast to their name, Wine Gums contain no alcohol, but each coloured sweet is named after a type of wine. Wine Gums are traditionally made in 5 shapes: kidney, crown, rhombus, circle, and oblong (and also in a variety of colours). Which is your favourite shape and colour?
DOLLY MIXTURES
Dating back to the 1920s, nobody is quite sure of the origin of the delightful little Dolly Mixtures. Dolly Mixtures have been produced on a mass scale by Bassett's since the 1950s. This sweet shop staple consists of assorted colourful cubes of sugar fondant mixed with contrasting sugar-coated jelly sweets too. Available in an array of shapes and sizes; Dolly Mixtures are great for a little sweet treat and even wonderful decorations for baking projects!
WHITE MICE
Forever a favourite with children and adults alike - White Mice is a chocolate treat that nobody can refuse. The smooth and creamy white chocolate texture is hard to beat. We also available have pink and white mice /large-pink-white-mice for a unique and fun strawberry twist or traditional sugar mice /sugar-mice for a true retro classic. These morish mice will always be a fun one to eat!
PARMA VIOLETS
Their controversial flavour has been a topic of debate for decades! Do you love them or hate them? Produced by Swizzels Matlow in the 1940s, Parma Violets have boomed in the past few years! Now considered a confectionary staple, Parma Violets have a cult-like following and even have a whole day dedicated to them. Mark your calendars! 26th of June is officially Parma Violet day! Will you be joining in?
LIQUORICE ALLSORTS
Nothing will ever beat the classic Bassetts Liquorice Allsorts! In 1899, a confectionary sale representative dropped a tray of the liquorice delights and mixed them all up (when scrambling them off of the floor to save them). Intrigued by the jumbled-up colourful creation, Bassetts started manufacturing their allsorts on a mass scale and they've been around ever since! Are you a fan?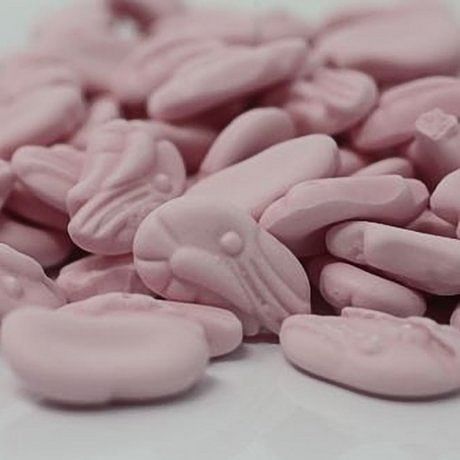 SHERBET LEMONS
Both sweet and tangy, Sherbet Lemons are a hard-boiled lemon flavoured sweet with a fizzy sherbet surprise in the middle. We've taken some time to find out what 'THE' best Sherbet Lemon sweet is, and we believe it is this one! We're sure that they'll bring you nostalgia when you next eat one!
COLA CUBES
Cola Cubes are one of the most established retro sweets on the market. and we believe we offer the BEST Cola Cubes that you'll ever taste! Rich in flavour and no chemical aftertaste, why not have a blast from the past and order some today?
PINK SHRIMPS
Nothing is more nostalgic than these melt-in-the-mouth Raspberry-flavoured shrimp-shaped delights. If you have never had these - don't worry, they don't taste like seafood! Nothing compares to the iconic Bassetts Shrimp. Do you chew yours or let them melt on your tongue a bit first? Pink Shrimps have always been an incredibly moreish sweet.
BLACK JACKS
AND
FRUIT SALADS
First introduced in 1920, Barratts launched the aniseed-flavored chew, Black Jacks. These unique black sweets will take you back in time as soon as you taste them! A lot has changed with Black Jacks (when it comes to advertising and packaging), but the flavour is still a strong classic to this day. Going hand in hand with Black Jacks, Barratt's Fruit Salad sweets are one of my strong favourites! The unforgettable Raspberry and Pineapple flavour combination that Fruit Salad sweets contain will never go amiss. An instant trip down memory lane is guaranteed when you taste these little pink and yellow chews.
MINT HUMBUGS
Mint Humbug sweets have been around for decades - the earliest records date as far back to the 1820s! Typically flavoured with peppermint, Mint Humbugs are refreshing any time of year. Despite the name of the sweets, they are no connection to Dickens' A Christmas Carol. It's seen as more of a novelty to be gifted Mint Humbugs in the seasonal period nowadays! "Bah, humbug!!"
So there are our best traditional English sweets. perhaps we've reminded you of a retro childhood favourite or we've introduced you to a new favourite?
Let us know your favourite traditional English sweets through our social channels and remember you can buy all these sweets and more at
AQuarterOf.co.uk