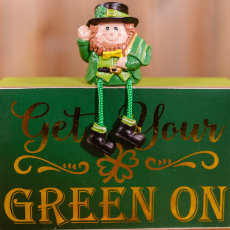 Go Green for St Patrick's Day with our favourite

Green Sweets
Usually, when people talk about going green they're referring to reducing their carbon footprint. We're all for that, which is why we've put together some info on how bulk buying sweets for parties and events is more environmentally friendly compared to individual orders. However, in this instance, we're being very literal, as St Patrick's Day is all about the colour green and our favourite green (or Irish) sweets …
The Emerald Isle
Ireland has been associated with green for a long time, to the extent that it's commonly known as the Emerald Isle. It's easy to think that green is Ireland's national colour due to it having so many lush environments, not to mention the four-leaf clover. Instead, the link is down to the nation's intricate political history… but we're not here to talk about that, it's our job to recommend sweeties!
We have dozens of green sweets available in our online shop, so we've rounded up some of our favourites for you to enjoy on St Patrick's Day.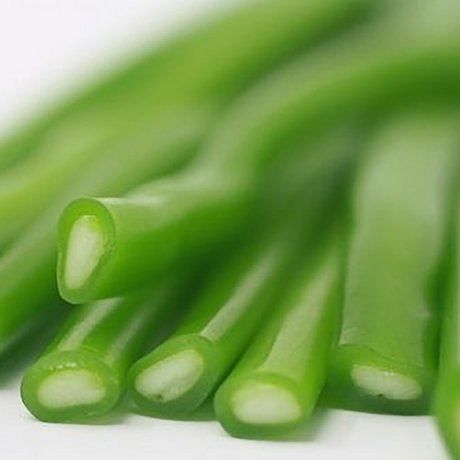 Apple pencils
Part of your five a day when it comes to mouth-watering flavour, apple pencils are soft, chewy, and absolutely delicious. At just over 7.5 inches / 19 centimetres in length, they're actually longer than real pencils, so you definitely get your money's worth. Popping with deep apple tang, these green sweets are perfect for celebrating St Patrick's Day.
Can't get enough of these fruit flavoured chews? Supersize them by choosing giant apple cables instead, which are about 24 inches / 60 centimetres long.
Chocolate limes
Oh yes, now these really are a classic. Chocolate limes are a boiled sweet that tastes like zesty lime on the outside, which then makes way for a smooth dark chocolate centre. A flavour combo that's been popular for decades, it's amazing how quickly you can go through a bag of these bright green beauties.
We also sell sugar-free chocolate limes for people who are diabetic or watching their sugar intake.
Haribo Tasty Turtles
In our humble opinion, you can't make a list of top sweets without including Haribo. Tasty Turtles present chewy green jelly above a soft foam belly and are bursting with the retro flavour of original bubblegum.
Sour Apples
If you've tried other sour apples before, forget about them. Our sour apples really pack a punch! They're wonderfully tart on the outside with a sweet interior, delivering an awesome combination of taste bud sensations. They may make you suck your cheeks in for a few seconds but persevere and we know you'll love them.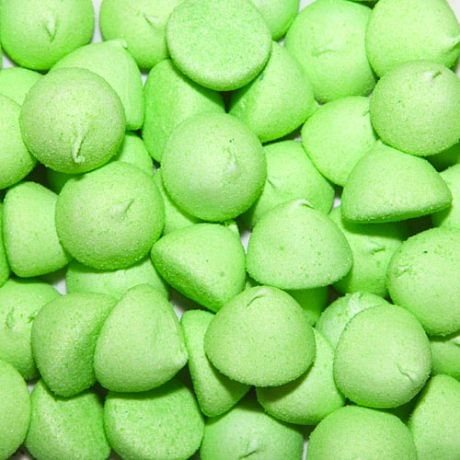 Green Paint Balls
There's no denying the greenness of this sweet as it even has "green" in the name. Green paintballs are marshmallows with a sugar coating – they're not balls and there's obviously no paint in them, but they couldn't be more green, plus they're insanely yummy.
Watermelon Slices
Feeling fruity? Watermelon slices make it feel like summer all year round and they're so green that we simply had to include them in this list. Give them a go and you may just discover your new favourite goodie.
Fry's Peppermint Cream
Let's mix things up a bit by throwing in a chocolate bar. But it's not just any chocolate bar, it's Fry's Peppermint Cream, one of the most decadent treats there is. An elegantly slim bar made from rich dark choccy, filled with a creamy peppermint fondant. The bar itself isn't green but the packaging more than makes up for it.
Added Bonus …
Another great way to celebrate St Patrick's Day is with a bag of beer bottle sweets. The pubs won't have reopened in time for a pint of Guinness, so these beer flavoured jelly sweets are the next best thing. (They're also ideal for Father's Day, which this year falls on Sunday 20th June).
Which green sweets will you go for?
St Patrick's Day takes place on 17th March and is the perfect opportunity to celebrate all things Irish. Put your Father Ted box set on the telly, whip up some Irish stew, listen to The Cranberries and treat yourself to a pick 'n' mix of green sweets from A Quarter Of.
---