Looking For Green Sweets?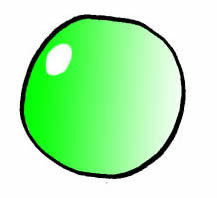 Perhaps you're matching a colour scheme for a wedding. Or maybe you remember that your childhood favourite sweet was green and you can't quite remember the name. Or you're creating something for a football (or another sport's) team, where they have green in their colours. Or maybe you're planning a party.
Either way, here is a selection of the sweets that we have which are either green, or they have green in them. Or in some cases the wrapping is either completely or partially green.
As you can see there are a fair few for you to choose from, given that lime and especially apple sweets are naturally green. Plus there are lots of others that at least feature green as part of their makeup.
Genuine Customer Comments
Sonia
"Brilliant the order is here and as its harolds 78th birthday shortly, my problem was what to give him and he said he had no chocolate caramels"
Elizabeth Cuddeford
"Fantastic service and delicious sweets."
Ange
"Excellent selection of well-made sweets, made a perfect gift and the presentation box they were placed in was bright and cheery"
See loads more reviews on our Wall of Love