Looking For Green Sweets?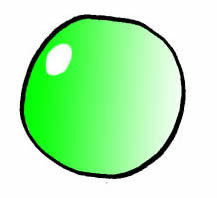 Perhaps you're matching a colour scheme for a wedding. Or maybe you remember that your childhood favourite sweet was green and you can't quite remember the name. Or you're creating something for a football (or another sport's) team, where they have green in their colours. Or maybe you're planning a party.
Either way, here is a selection of the sweets that we have which are either green, or they have green in them. Or in some cases the wrapping is either completely or partially green.
As you can see there are a fair few for you to choose from, given that lime and especially apple sweets are naturally green. Plus there are lots of others that at least feature green as part of their makeup.
What Do Your Fellow Retro Sweet Lovers Say?
Jane
"Fast delivery the comic selection box was excellent lovely to give as a present"
15 days ago
John Willmott
"Very good service. The sweets are lovely with a good selection of gluten free one's."
18 days ago
Mark
"Blast from the past, I remember 10p mix ups. Would highly recommend your service and will be ordering again soon. Thank you."
17 days ago
See loads more reviews on our Wall of Love
Most Searched For Sweetshop Sweets