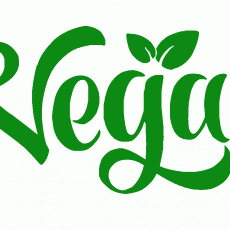 Feeling like cutting down on the number of animal products you're eating or have special dietary requirements? We've got you and your sweet cravings covered! Here is a list (in no particular order) of our top ten Vegan sweets that we have to offer!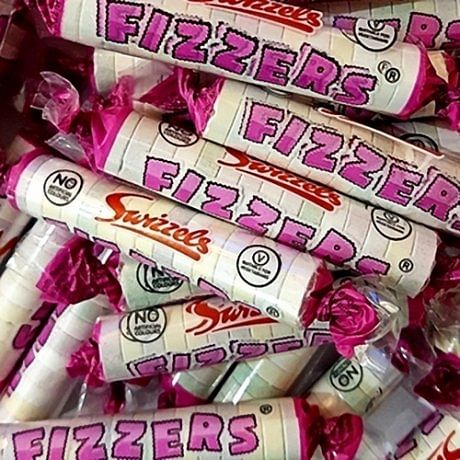 We also display the complete ingredients for every sweet on each page so that you can be sure you know the exact ingredients every retro sweet contains.

FIZZERS - Vegan and Gluten-Free
A firm favourite from everyone's childhood! Fizzers, produced by Swizzels are not only vegan but also gluten-free - that means more people can enjoy these tiny, tasty treats! These pastel coloured fizzy disks will take you back to your favourite childhood sweetshop and memories of spending your pocket money on these small tubes of fun!

PARMA VIOLETS - Vegan and Gluten-Free
Probably one of the most controversial sweets of all time, Parma Violets are small hard disc-shaped sweets created by Swizzels Matlow in 1946. Their sweet flavour of lavender and violet flowers has been a topic of debate for decades! They may divide the nation, but they will forever be on our list of favourite Vegan sweets.


ROSY APPLES - Vegan and Gluten-Free
Slightly different from a traditional apple, but still Vegan friendly! Rosy Apples have a tangy and sweet apple flavour combination, encased in a lovely sugar coating. My personal favourite childhood sweets! Incredibly moreish and one you don't want to share! Just like your retro childhood sweetshop, luckily for you, we have them available to purchase right here.

RAINBOW DROPS - Vegan
Who remembers Rainbow Drops? Produced by Swizzels Matlow over 90 years ago, Rainbow Drops were invented before World War II. As well as amazingly having no artificial colouring, Rainbow Drops are also gelatine free which means that they are both vegetarian and vegan friendly!

BARLEY SUGAR - Vegan and Gluten-Free
Can you remember eating these as a child? Those were the days! Barley Sugar boiled sweets are unique in their taste and have been around for decades, best of all they're completely vegan friendly! We also sell SUGAR FREE BARLEY SUGARS /sugar-free-barley-sugar (but these are only vegetarian) which are just as tasty.


FLYING SAUCERS - Vegan and Gluten-Free
Travel back in time with these retro classics! Flying Saucers are a definite school tuck-shop classic. As one of the most popular sweets that we stock at AQuarterOf.co.uk, you don't want to miss out - and it's a bonus that as well as being vegan, they are also gluten-free

EDINBURGH ROCK - Vegan and Gluten-Free
Soft and crumbly, Edinburgh Rock is probably the most delicious type of rock out there. A melt-in-the-mouth treat for anyone and it comes in a selection of different colours. You may have had this as a child, but if not, you should give it a try. We think you'll love it.

JELLY TOTS - Vegan and Gluten-Free
A staple in the vegan world, Rowntree's Jelly Tots are suitable for vegans and are also gluten-free. These brightly coloured, chewy jelly dots, encased in sugar, are a nostalgic favourite. Today, they're made with real fruit juices instead of artificial flavours, so these vegan friendly treats taste better and have a longer-lasting flavour than ever before.

HANDMADE STRAWBERRY AND CREAMS - Vegan and Gluten-Free
Our handmade Strawberry and Cream sweets are the perfect sweet to take you back to summer whatever the season and whatever the weather. They're full of flavour and taste of fresh summer strawberries with cream, you can almost feel like you are at Wimbledon, A delicious sweet with the fruit, creamy combination that is completely vegan friendly. What's not to like?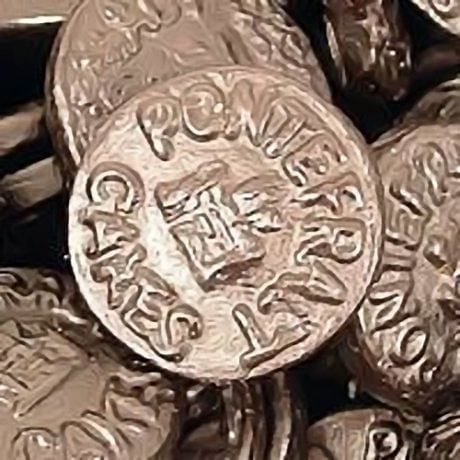 PONTEFRACT CAKES - Vegan
Liquorice may not be for everyone, and we may not always think of liqourice as a classic vegan-friendly sweet but these traditional chews are iconic! Pontefract Cakes have been around for centuries since 1614 to be precise. We sell the classic Tavener Pontefract Cakes rather than other brands. We've tried and tested most variations on the market, and we believe that ours are by far the nicest and of the highest quality.