pick and mix
- life's too short not to! We have a good selection of
fudge sweets
which you can add to your sweet stash for a little sugar boost.
THE HISTORY OF FUDGE
Many people mistakenly believe that fudge was invented in Britain, however, it was originally invented in the US...by accident! It is believed that the first batch of fudge was created in Baltimore, Maryland due to someone 'Fudging' a batch of French Caramels!
Fudge soon became the latest craze and was very popular in American tourist spots for people to buy on vacation. It's easy to store and transport and can be made in large batches so it quickly became an easy monkey-maker. Shops dedicated to Fudge soon popped up in the late 1880s across America.
Nowadays, you can get Fudge in almost any flavour you can think of. We sell a range of flavours that we think are the best! A good old chunk of fudge is the best addition to anyone's
pick and mix
bag. At AQuarterOf.co.uk we sell a range of fudge flavours, perfect for that fudge pick and mix...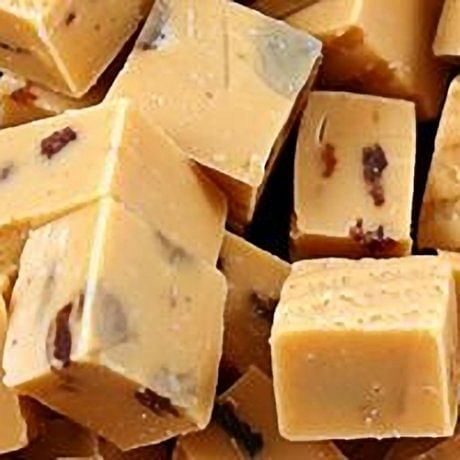 OUR FAVOURITE PICK AND MIX FUDGE
RUM & RAISIN FUDGE
My personal favourite fudge flavour - the timeless classic combination of rum and raisin! Creamy smooth fudge, laced with rum and juicy raisins. Rich and full of flavour, this is an all-time favourite and a great addition to your pick and mix!
CHOCOLATE FUDGE
The best of both worlds; creamy vanilla essence of fudge combined with rich smooth chocolate. It's usually the first flavour of Fudge people think of, don't fix what isn't broken right?! A cheeky block or two of this is a double whammy on the sweetness scale! If you are are fan of
pick and mix and chocolate
, then check out our favourite chocolate pick and mix sweets aswell!
CUSTARD SLICE FUDGE
Custard flavoured nougat, encased in creamy vanilla flavour fudge, you seriously don't want to miss out on a piece of this! Custard Slices (or mille-feuille if you want to get technical) first came about in the early 17th century. Fast forward a few hundred years and some genius has combined fudge with custard slices and invented a chunk of heaven!
S
EA SALT AND CARAMEL FUDGE
Unique fudge with a difference! Probably a subtle difference but a worthwhile one if you're after a twist, but be aware - it's so good, you won't want to share! Salted Caramel is quickly becoming a classic flavour combination, a good addition to any pick and mix selection so stock up today.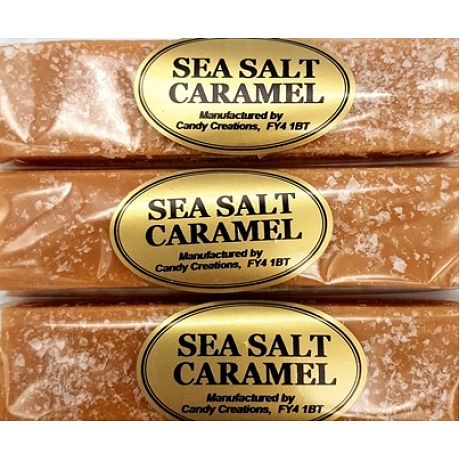 Indulge yourself with a huge chunk of fudge in your