Chocolate is without a doubt, one of the most favoured sweet treats across all generations. If you're feeling indecisive, chocolate pick and mix sweets are the foolproof options! From
Chocolate Brazils
to
Chocolate Limes
, there is something for all chocolate lovers in a bag of
pick and mix
! Whether you prefer simple plain chocolate with no extra frills or something fancy such as Raspberry Ruffles - we've got you covered with our chocolate pick and mix favourites.
THE HISTORY OF CHOCOLATE PICK AND MIX
Chocolate has been a part of
pick and mix
sweet history since the early 1900s when pick and mix were first introduced. William Stephenson was one of the founder members of Woolworth & Co Ltd (who remembers the classic Woolies pick and mix?!). He researched and visited a variety of factories and confectionary suppliers to finalise what sweet would be available to purchase at the iconic pick and mix counters. Among Everton Mints, Liquorice Allsorts and Nougat, William had secured a deal with Cadburys to feature their chocolate and fudge products too - making them the first chocolate pick and mix sweets!
OUR FAVOURITE CHOCOLATE PICK AND MIX SWEETS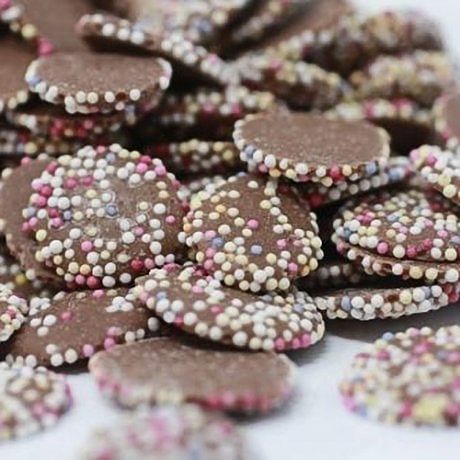 JAZZIES
- Chocolate-y disks, around the size of a 10 pence piece, topped with multicoloured hundreds and thousands. A failsafe choice and a favourite of many sweet tooths!
SNOWIES
- White chocolate disks, around the size of a 10 pence piece, topped with multicoloured hundreds and thousands. Add both Snowies and Jazzies to your pick and mix for the best of both worlds!
PINK AND WHITE MICE
- A proper blast from the past! Who remembers biting into these creamy and chocolatey delights? A great combination of classic creamy milk and fruity strawberry chocolate.
PORKY PIGS
- If you're not fond of mice; our Porky Pigs (sometimes known as Pink Pigs) can give you that iconic strawberry chocolate kick instead. They're a fun sweet for children as the pigs have funny faces - and they taste great!
MILK CHOCOLATE RAISINS
- Super juicy raisins coated in delicious milk chocolate - what's not to like? Probably one of the most addictive chocolate pick and mix sweet we have to offer - you can always checkout our favourite bulk pick and mix sweets options if you are worried about eating these too quickly!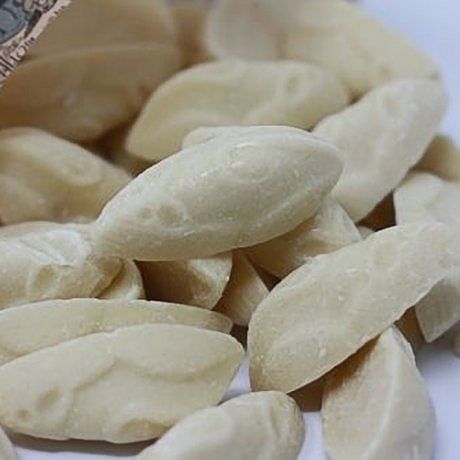 WHITE MICE
- These are the mini versions of the classic Large Pink and White Mice. Just the right size if you want a little taste of the irreplaceable pick and mix corner shop chocolate!
CHOCOLATE COVERED TURKISH DELIGHT
- If you're craving just a taste of chocolate, this unique treat is a brilliant addition to your pick and mix bag. The distinctive rose-flavoured Turkish Delight is a luxurious treat and what's better than to encase it with a thick coating of rich and smooth milk chocolate.
THE REST OF OUR CHOCOLATE RANGE
Chocolate and sweets go hand in hand and often cross over in the confectionary world. From
coins
to
eggs
, you bet we'll have it! What's your favourite
chocolate
?
Best of all, we don't only sell chocolate pick and mix! We have a range of
chocolate bars
available too. Some you may have not heard of, others you might have forgotten about or not seen since your childhood. A full-sized chocolate bar may be a bit big for your typical pick and mix but why not stock up now while your favourite is still in stock?