Caramac bars are a classic confectionery treat known for their smooth, sweet, and creamy caramel flavour. While Caramac bars are often associated with chocolate, they are not chocolate-based - they do not contain cocoa, making them distinctly different from traditional chocolate bars.

The Caramac bar is a nostalgic British candy that has been satisfying sweet tooths since its introduction in 1959. Produced by confectionery company Mackintosh's, the caramel-flavoured treat gets its catchy portmanteau name from "caramel" and "Mackintosh."
Over the decades, the distinctive gold-wrapped Caramac bar has become a quintessentially British candy thanks to its smooth, creamy texture and sweet caramel taste that sets it apart from chocolate bars.
We'll take a comprehensive look at the history, ingredients, production process, taste, popularity, and cultural impact of the Caramac bar. Key topics covered include:
- Origins
of the Caramac bar and its creation by Mackintosh's in the 1950s
- Ingredients
like vegetable fats, sugar, and milk products that give Caramac its distinctive
flavour profile-
Details on the
manufacturing and production
of the bars over the decades
- Taste and texture
of the creamy candy and what makes it unique
- Popularity and nostalgia
surrounding the Caramac as a childhood treat
- Reviews and opinions
on the enduring confectionery favorite
- Variations and recipes
using Caramac as an ingredient
By exploring all aspects of this iconic candy bar, we'll take a journey through Caramac's history and place in British confectionery culture.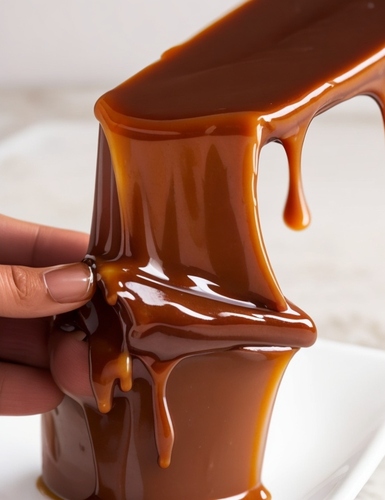 History of Caramac Bars
Caramac bars were first created and produced by the British confectionery company Mackintosh's in 1959. The unique caramel-flavoured bars were launched after a competition was held at the Mackintosh's factory in Norwich to name the new product. The name Caramac was created by the competiition winner - a lady called Barbara Herne.
After creating Caramac in 1959, Mackintosh's was merged with Rowntree's in 1969 to form Rowntree Mackintosh. Then in 1988, Rowntree Mackintosh was acquired by Nestlé. So over time, ownership of Caramac transferred from Mackintosh's to Rowntree Mackintosh and finally to food and beverage giant Nestlé.
Some key events in Caramac's history include: production originally taking place at Mackintosh's Norwich factory from 1959; in 1996, manufacturing moved to Nestlé's Fawdon factory in Tyneside after the Norwich site closed; limited edition Caramac KitKat bars were launched in 2005 and 2007 due to popularity; Caramac Easter eggs were available during the 1980s and 1990s; buttons and other variations of the bar have been introduced over the years; Nestlé continues producing Caramac today at its Fawdon factory, keeping the classic bar available for loyal fans.
Ingredients and Production Process
Main Ingredients
Caramac bars are known for their unique caramel flavour and smooth, creamy texture. The main ingredients in these bars include vegetable fats (such as palm and shea), sugar, lactose (from milk), sweetened condensed skimmed milk, skimmed milk powder, and butterfat (from milk). Emulsifiers like sunflower lecithin are also used in the production process.
Production Process and Factories
Originally, Caramac bars were produced at the Mackintosh's factory in Norwich, starting in 1959. However, after the factory's closure in 1996, production was transferred to the Nestlé factory in Fawdon, where the bars continue to be made today.
Changes in Ingredients and Process Over the Years
While there have been some limited edition or special variations of the Caramac bar, such as the Caramac KitKat, the core ingredients and production process have remained largely consistent over the years. This consistency has helped maintain the distinctive taste and texture that fans of the Caramac bar have come to know and love.
Taste and Texture
The Caramac bar has a distinctive sweet caramel flavour and smooth, creamy texture. Unlike chocolate bars, Caramac contains no cocoa, getting its taste solely from caramelized sugar, milk products, and other ingredients that provide its signature flavour profile.
The texture of Caramac is reminiscent of fudge, being dense and chewy without being overly sticky. However, it differs from traditional fudge in that it holds its shape well at room temperature rather than melting easily. The bars have a consistency similar to thick caramel candy or soft nougat.
While the core taste and texture of Caramac has remained consistent over the decades, there have been some minor variations noted in reviews. Some say the bars tasted slightly more buttery or milky in the past compared to today. However, the essential chewy, creamy, caramel qualities have persisted, keeping fans satisfied over generations.
Popularity and Reviews
Enduring Popularity in the UK
Since its introduction in 1959, the Caramac bar has enjoyed enduring popularity among candy lovers in the UK. While it started as a product of Mackintosh's, the brand has persisted even after production moved to Nestlé. For over 60 years, Caramac has maintained a loyal following across generations.
Positive Reviews from Customers
Many reviews praise the distinctive flavour and texture of Caramac bars. Customers describe the taste as sweet and creamy with a smooth caramel flavour.
Factors Behind Caramac's Appeal
Caramac's consistency over decades is a key factor in its sustained popularity. While limited editions have been released, the core product delivers the same distinctive experience. Caramac also benefits from evoking nostalgia and childhood memories in multiple generations. The retro branding and familiar flavour provide a comforting treat. And compared to ever-changing new products, Caramac offers a taste of tradition.
Caramac Variations and Recipes
Limited Edition and Seasonal Caramac Products
Over the years, there have been several limited edition and seasonal Caramac products introduced to the market. One notable example is the Caramac Kit Kat bar, which was released in the United Kingdom in 2005 and brought back in 2007 due to popular demand. Another interesting variation is the Smarties Gold Buttons made with Caramac, which combines the classic Smarties candy with the caramel flavour of Caramac.
Recipes and Creations Using Caramac as an Ingredient
Caramac's unique flavour has inspired many home cooks and chefs to incorporate it into their recipes. Some popular creations include Caramac cheesecake, Caramac blondies, and Caramac rocky road. These desserts often highlight the caramel flavour of Caramac and pair it with complementary ingredients like chocolate, marshmallows, and biscuits.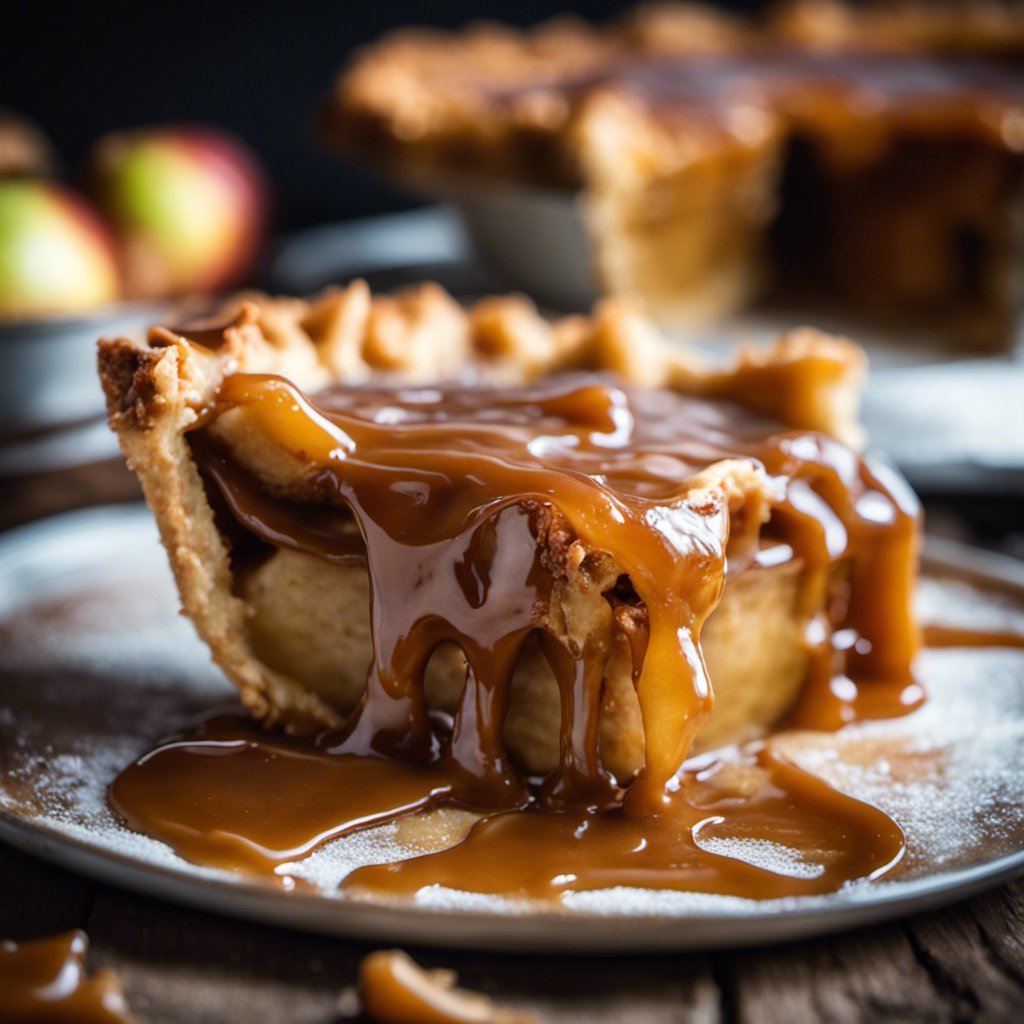 Innovative Takes on Caramac by Chefs and Home Cooks
In addition to traditional recipes, innovative chefs and home cooks have experimented with Caramac in various ways. For example, some have used Caramac as a topping for cupcakes or as a filling for homemade chocolates. Others have created Caramac-infused sauces or drizzles to enhance the flavour of desserts like ice cream, pancakes, or waffles. The versatility of Caramac allows for endless possibilities in the culinary world, making it a beloved ingredient for those looking to add a touch of caramel sweetness to their creations.
Caramac FAQ
1. Do they still make Caramac bars?
Yes, Caramac bars are still being produced and enjoyed today. These smooth, sweet, and creamy caramel-flavoured bars have a long history, dating back to their launch in 1959. Caramac bars continue to be manufactured and are available at various retailers, making them accessible for those who love their unique taste.
2. What is in a Caramac bar?
The ingredients in a Caramac bar typically include vegetable fats (such as palm and shea), sugar, lactose (from milk), sweetened condensed skimmed milk, skimmed milk powder, butterfat (from milk), emulsifier (sunflower lecithin), treacle, flavouring, and salt. Importantly, Caramac bars do not contain cocoa, which sets them apart from traditional chocolate bars.
3. Does Caramac have chocolate in?
No, Caramac bars do not contain chocolate. While they may resemble traditional chocolate bars in appearance, they are distinctly different in composition. Caramac bars are known for their caramel flavour and smooth texture, but they do not include cocoa, which is a key ingredient in chocolate.
4. What does Caramac taste like?
Caramac bars have a deliciously sweet and creamy caramel flavour. They are often described as having a taste that is as sweet as fudge. The absence of cocoa in their composition gives them a unique and distinct flavour profile that sets them apart from traditional chocolate bars.
5. Why does Caramac taste different?
Caramac tastes different because it does not contain cocoa, which is a primary ingredient in most chocolate bars. Instead, Caramac is made with a caramel flavour and a smooth, creamy texture, providing a distinctive taste that is loved by many.
6. What has happened to Caramac?
Caramac is still available and enjoyed by consumers. There have been no reports of Caramac being discontinued. You can find Caramac bars at various stores and online retailers, ensuring that this classic treat remains accessible.
7. When was Caramac discontinued?
Caramac has not been discontinued. It is still in production and widely available for purchase.
8. Does Caramilk taste like CARAMAC?
Caramilk and CARAMAC are similar in that they both have a caramel flavour, but they may have differences in taste and texture due to variations in their ingredients and production methods. It's best to try both to compare their flavours and determine your preference.
9. Does CARAMAC have milk in it?
Yes, CARAMAC contains milk as one of its ingredients. It includes sweetened condensed skimmed milk, skimmed milk powder, and butterfat from milk.
10. What is the oldest chocolate bar still being made?
While Caramac is one of the older confectionery bars, the title of the oldest chocolate bar still being made may vary depending on the specific criteria used. Caramac was launched in 1959, making it a classic, but there are other longstanding chocolate bars as well.
These answers should provide you with essential information about Caramac bars and help you better understand their composition, taste, and availability.