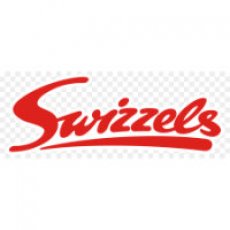 If you are looking for a classic retro sweet, especially one you used to buy with your pocket money on the way home from school the chances are it was made by Swizzels. Everyone knows the classic
Swizzels sweets
, from
Double Dips
to
Refreshers chews
.
THE HISTORY OF SWIZZELS-MATLOW
Maurice and Alfred Matlow, who were brothers, launched Matlow Bros. Ltd in 1928, making a small selection of jelly-based sweets in a small factory in Canning Town, East London. In 1933, the Matlow brothers partnered with another confectionary factory owner (and former rival!), David Dee. He specialised in fizzy compact pressed sugar sweets; Swizzels Ltd. was first introduced.
THE 1930s WAS A BIG DECADE FOR RETRO SWEETS
Rainbow Drops were first introduced and are still proudly available at AQuarterOf.co.uk to this day!
Fizzers were launched - Swizzels first fizzy sweet! They were packed by hand until the 2nd world war!
- Bettabars were first invented and originally made and shaped by hand. They were puffed rice bars, mixed with caramel (sounds delicious!) - where have they gone?
Sadly, World War II hindered the growth of Swizzels. In 1940, both Matlow Bros Ltd. and Swizzels Ltd. were inevitably bombed, and the factories were destroyed in the London Blitz. Both companies decided to relocate up to New Mills in Derbyshire, just 13 miles from Manchester. This was seen as a blessing in disguise as the relocation created many new jobs in the local area and derelict factory space was soon bustling with business again.
During wartime, food was rationed - especially sugar and this would have become a great problem for the demand. The Matlow and Dee families had to buy out a few of the smaller confectionary rival businesses to increase their supply of sugar. It is also reported that they kept livestock such as chickens on the premises of the factory for the workers to get a steady supply of staple food. This was something that the Matlow brothers and Dee did to gain trust and prove their commitment to the local area, and over 80 years later - I think they did!
Part of the factory was put to immediate use to aid the war by manufacturing and producing water purification tablets for the Ministry of Defence! After the war, Swizzels decided it would be a good time to start expanding in a bid to boost the economy. They hired over 100 new staff members for meeting the demands of the export market. New products were soon to be introduced as well!
Parma Violets was created in 1946, a year after the war ended. Whether you love them or hate them,
Parma Violets
are heavily rooted in the confectionary world and are not planning on leaving any time soon. They were originally made as breath fresheners for smokers and were only sold in pubs and bars until they gained their undeniable popularity as a sweet, loved by many of all ages!
In 1971, the mill underwent a huge expansion to cope with the demand for their famous varieties of sweets. By this time,
Love Hearts
had been on the market for over a decade, first invented in 1954. Did you know over 7,000 love messages and phrases have appeared on the disk-shaped sweet over the years!
.
Production was still divided between Swizzels Ltd. and Matlow Bro Ltd. right up to the 1970s. Many people assumed that the business merged decades prior. The company officially merged into Swizzels-Matlow in 1975, the same year that they won a Queen's Award for Export Achievement.
Today, Swizzels-Matlow has kept up with the times by offering
Gluten-Free
,
Vegan
and
Vegetarian
options widely available, firm favourites at AQuarterOf.co.uk. In recent news, Swizzels-Matlow has officially announced (in Feb 2020) that they will be expanding with a new factory based in Middlewich, Cheshire. The new factory will be over 158,000 sq ft and production is currently underway.
OUR FAVOURITE SWIZZELS FACTS:
Swizzels has approx. 85 tonnes of sugar delivered every day, 7 days a week. You can, of course, buy your favourite sugar-free sweets at AQuarterOf.co.uk
The Swizzels factory runs 24/7 with producing over 100 million sweets a day - many of which can be bought right here!
There are over 600 members of staff at Swizzels making all your retro sweets favourites. That is A LOT of Vimto bars
Amazingly, Swizzels-Matlow is still run by 3 third-generation family members of the founder families - Jeremy and Jonathan Dee and Nici Matlow - so you know you're in good hands!