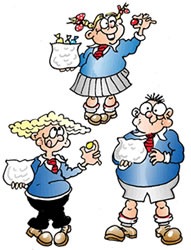 Gift Ideas For Dad - If you're struggling for gift ideas for your Dad, we have just what you need... and what he wants!
Give him the sweets he used to love at his childhood sweetshop...
Just watch his eyes glaze over when he opens his gift, then he'll start waxing lyrical about what he used to get up when he was running around in shorts. Pick from sweets like Fizzy Cola Bottles, Spanish Gold Sweet Tobacco, Black Jacks, Cola Cubes: The Best You've Ever Tasted, Rhubarb and Custard Sweets: The Best Ever!, Beer Bottle Sweets, Pineapple Cubes: The Best You've Ever Tasted, A Whopping Penny Mix Jar - Now You Can Personalise Yours FREE!, A Bucket Of Penny Mix, Acid Drops (Mouth Puckering!), Sweet Peanuts, Strawberry and Cream Sweets: The Best Ever!, ... the choice is almost endless!
It's guaranteed to be the best gift that he gets on his special day, so go on... treat your Dad to something that he will love...
After all, he deserves it...
Showing 1 to 32 of 32 (1 Pages)
Genuine Customer Comments
Suzanne
"Amazing service and the daily updates were great! Sweets took me back in time so thank you!"
Teresa
"Wow sweets are great and take me back to my childhood (very many years ago), easy to order with no minimum amount. Delivered on time. Great to share."

Jeni
"Everything is in tip top condition, items were well packaged in a sturdy box, and they arrived quicker than I was expecting - top job as ever! Thank you"
See loads more reviews on our Wall of Love
Most Searched For Tuck Shop Sweets