We have loads of great old fashioned sweets here at A Quarter Of... for you to enjoy.
Remember the traditional sweets that you used to love at your childhood old-fashioned sweetshop? Those traditional favourites that you haven't seen for years? You probably thought they'd stopped making them... well think again! While many vintage sweets have sadly disappeared, you can still enjoy loads of classics.
Our current top 10 best selling old school sweets include: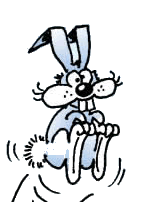 Flying Saucers
Barratts Shrimps
Retro Sweets Cube
Fizzy Cola Bottles
The Best Kola Kubes You`ve Ever Tasted
Vampire Teeth
Black Jacks
The Best Rhubarb and Custards You`ve Ever Tasted!
Fruit Salad
Drumsticks - Original (Raspberry and Milk)
the list goes on and on!
Feast your eyes, and then feast(!), on these, our best selling old-fashioned sweets: