Looking For The Best Selection Of Sweets Around?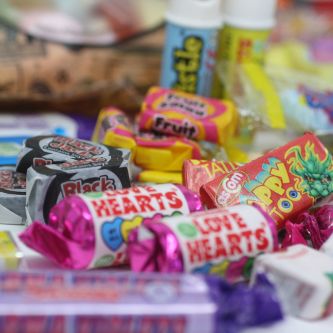 You've come to the right place... the home of sweets on the internet!
A Quarter Of... is the original, fun online sweetshop - with over 650 of the best sweets around, at great prices.
Many of them will be sweets that you remember from your childhood... and which you probably thought had long since disappeared.
But no! We stock the sweets that will bring your childhood memories flooding back!
What Are Our Most Popular Sweets?.
Here's a selection of the best selling sweets on A Quarter Of... at the moment:
Showing 1 to 12 of 12 (1 Pages)
What Do Your Fellow Retro Sweet Lovers Say?
Laraine
"Excellent service, a godsend for me as I can order the goodies for family in UK. Great selection of old time favourites."
13 hours ago
eileen
"Bought as part of Christmas presents for family. They were very happy with the choices"
14 days ago
Rachel
"Been coming back for a few years now and will continue to do so. Great service, selection and pricing."
14 days ago
See loads more reviews on our Wall of Love
Most Searched For Tuck Shop Sweets