Looking For The Best Selection Of Sweets Around?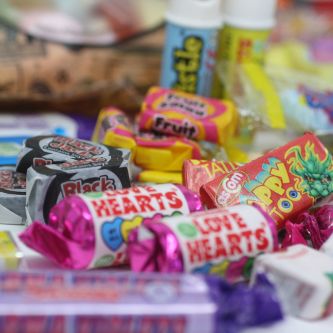 You've come to the right place... the home of sweets on the internet!
A Quarter Of... is the original, fun online sweetshop - with over 650 of the best sweets around, at great prices.
Many of them will be sweets that you remember from your childhood... and which you probably thought had long since disappeared.
But no! We stock the sweets that will bring your childhood memories flooding back!
What Are Our Most Popular Sweets?.
Here's a selection of the best selling sweets on A Quarter Of... at the moment:
Showing 1 to 12 of 12 (1 Pages)
Genuine Customer Comments
Mandie
"Winter mixtures are my absolute favourite sweet of all time and can only get them here"
Raymond
"Really good and a efficient service."
Michael
"Superb and as shown jars of sweets to keep the smile on the faces of the Team"
See loads more reviews on our Wall of Love
Most Searched For Tuck Shop Sweets