original, old fashioned, retro sweetshop style boxes
It's great to have a bag of your favourite childhood sweets... but I bet what you always really dreamed of was having a whole box of your chosen goodie. What could be better?
Well now you're in luck... because, by popular demand, we are now selling lots of our sweets in the original retro sweetshop style boxes.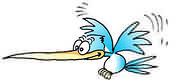 The list is growing all the time... so if you don't see your favourite here just give us a call on 01254 262160 or drop us an email to sales@AQuarterOf.co.uk and tell us what you'd like us to add. We'll do our best to oblige!
So these are the sweets we have in their original retro sweetshop boxes... (we also have a selection of sweets in authentic sweet jars too).
Showing 1 to 15 of 15 (1 Pages)
Genuine Customer Comments
David Robert Jackson
"The sweets are as always top quality and the delivery was very speedy considering the conditions we are living under at the moment. I will of course be ordering again very soon and will recommend your excellent service to my friends"
Fiona Proude

"Great service and thank you."
Jan Hruska
"I made quite a late order before Halloween but once again you and the team delivered in time and with no problems. 5 star service."
See loads more reviews on our Wall of Love
Most Searched For Tuck Shop Sweets