original, old fashioned, retro sweetshop style boxes
It's great to have a bag of your favourite childhood sweets... but I bet what you always really dreamed of was having a whole box of your chosen goodie. What could be better?
Well now you're in luck... because, by popular demand, we are now selling lots of our sweets in the original retro sweetshop style boxes.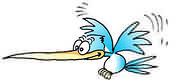 The list is growing all the time... so if you don't see your favourite here just give us a call on 01254 262160 or drop us an email to sales@AQuarterOf.co.uk and tell us what you'd like us to add. We'll do our best to oblige!
So these are the sweets we have in their original retro sweetshop boxes... (we also have a selection of sweets in authentic sweet jars too).
Showing 1 to 11 of 11 (1 Pages)
Genuine Customer Comments
Matt
"Super quick service. Was kept informed throughout with the status of my order. Slowly devouring my purchases - loving every bite."
Bryan
"Great service, and looking at your website takes me back to my youth.... quality is as one would expect. Well done!"
Pam Penn
"Very good service, got what I ordered and didn't have to wait too long."
See loads more reviews on our Wall of Love
Most Searched For Tuck Shop Sweets