original, old fashioned, retro sweetshop style boxes
It's great to have a bag of your favourite childhood sweets... but I bet what you always really dreamed of was having a whole box of your chosen goodie. What could be better?
Well now you're in luck... because, by popular demand, we are now selling lots of our sweets in the original retro sweetshop style boxes.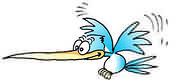 The list is growing all the time... so if you don't see your favourite here just give us a call on 01254 262160 or drop us an email to sales@AQuarterOf.co.uk and tell us what you'd like us to add. We'll do our best to oblige!
So these are the sweets we have in their original retro sweetshop boxes... (we also have a selection of sweets in authentic sweet jars too).
Showing 1 to 10 of 10 (1 Pages)
Genuine Customer Comments
Carey
"Fantastic service came promptly under difficult times. Love the whizzer and Chips comic full of childhood memories even though my comics of choice was actually Topper and Shiver and Shake. Love your daily blogs too by the way."
Owen
"Decent service, fedex are reliable as well"
paul
"Everything was as good as I expected and seeets once again top quality"
See loads more reviews on our Wall of Love
Most Searched For Tuck Shop Sweets