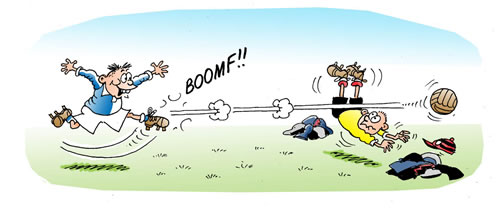 We love the World Cup here at AQuarterOf... a veritable feast of live footy on our screens (which, for those of us without Sky or BT, is a rarity these days!). Mind you I still wish we could go back to the days when David "One-Nil!" Coleman was commentating and, when matches were played abroad, the sound quality made them sound like they were on another planet.
Anyway, whether you love or loathe football, we have a huge treat for you (since we're feeling so happy). Feast your eyes on this stunning special offers... Act fast... at these prices they won't be around very long (after all, should England falter in Russia our positivity may quickly turn into meloncholy).
In other words, don't miss out!