Fab Gifts for the Women (shouldn't that be 'Woman'?) In Your Life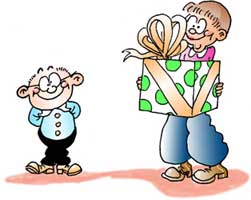 Women love well-thought-out, researched, unexpected gifts: and that, lads, is a fact.
So just imagine the brownie points you'll get when they receive a gift from A Quarter Of! These brownie points will keep you going until at least Valentine's, no problem.
We have loads of gift ideas for the beautiful girls in your life: from Chocolate Fest Assortments (because we all know how much women love chocolate) to Whopping Penny Mix Jars, from 80s Decade Boxes filled with retro sweets to little dinky jars filled with Gourmet Jelly Beans.

Showing 1 to 14 of 14 (1 Pages)
Genuine Customer Comments
Kyle Stranaghan
"It was quick, efficient and pretty much the service you'd like to receive from any retailer. Can't fault them"
Angela Broadhead
"I couldn't be more pleased with the service I've received having had a problem at the beginning with payment system. I contacted your customer service and my problem was sorted promptly. The whole experience was excellent start to finish."
Penny Rane

"Excellent experience and love the personal touch of the daily email! My only downgrade is the fact you sell Toffee Crumble that's not the real stuff!! C'mon you're selling nibbles not the real deal hahaha!!"
See loads more reviews on our Wall of Love
Most Searched For Tuck Shop Sweets