Christmas Present Ideas 2020 Gifts They Will Love, Whatever Your Budget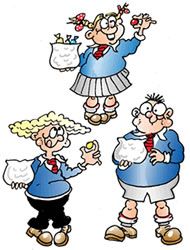 Christmas Present Ideas 2020 - If you're struggling for gift ideas for the festive season, we've got the solution.
Whether your looking for stocking fillers, secret santa gifts, presents for mums, dads, aunts, uncles, grandparents or children, there's one simple thing that everyone loves... sweets!
And better than that... pick the sweets that they loved when they were a child (or share the sweets that you loved at your local childhood sweetshop).
We have a massive selection... pick from sweets like Cola Cubes: The Best You've Ever Tasted, Pineapple Cubes: The Best You've Ever Tasted, A Bucket Of Penny Mix, Personalised Jar of Retro Sweet Classics, A Personalised 1980s Decade Box... Ace Sweets from the 80s, Personalised Penny Mix Bucket (20+ different options), Retro Sweet Hamper, Assorted Gourmet Jelly Beans Bucket, Giant Retro Sweet Hamper, Jumbo Hamper of Retro Sweets, Personalised 1960s Decade Box... Sweets from the Swinging 60s!, Personalised Liquorice Selection Bucket (20+designs) ... the choice is almost endless!
Showing 1 to 32 of 32 (1 Pages)
Genuine Customer Comments
John Willmott
"Very good service. The sweets are lovely with a good selection of gluten free one's."
Reyof
"I'm really happy with my order, I love all the sweet, and they're really had a rich taste."
Angela
"Products and service have always been excellent, thats why we keep coming back and would highly recommend."
See loads more reviews on our Wall of Love
Most Searched For Tuck Shop Sweets