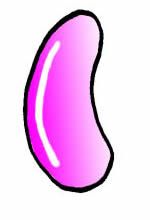 Looking For Pink Sweets?
Whether you need pink sweets for your daughter`s birthday party, to go with your colour scheme for your wedding favours... or if you just like pink sweets, we have the best selection of pink sweets you'll find.
You'll find a little bit of pink... or a lot of pink... in all of these tasty treats...
Genuine Customer Comments
Trudi
"I come back to your shop time and time again because you provide sweets from my childhood and they arrive very quickly too. What's not to like?"
Ian
"Quick delivery,interesting selection"
Melissa
"5 stars! Quick delivery and sweets were delicious! Will be ordering again"
See loads more reviews on our Wall of Love