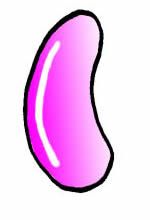 Looking For Pink Sweets?
Whether you need pink sweets for your daughter`s birthday party, to go with your colour scheme for your wedding favours... or if you just like pink sweets, we have the best selection of pink sweets you'll find.
You'll find a little bit of pink... or a lot of pink... in all of these tasty treats...
Genuine Customer Comments
Trisha
"Arrived quickly & an amazing selection of sweets to keep me happy during lockdown!"
Vic Cleary
"Love love love it! Perfect sweets for a good price and excellent delivery. Cheered both my husband and son up and we've even bought some sweet shop jars to offer the great sweets for visitors. Thank you!"
Matt
"Friendly and fast service... purchases certainly going down a treat!!"
See loads more reviews on our Wall of Love