Showing 1 to 30 of 30 (1 Pages)
In Search of Brown Sweets?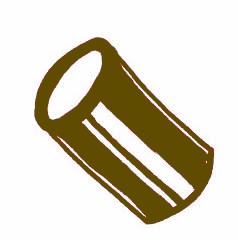 Perhaps you're matching a colour scheme for a wedding. Or maybe you remember that your childhood favourite sweet was brown and you can't quite remember the name. Or you're creating something for a football (or another sport's) team, where they have brown in their colours (remember that 1970's Coventry 2nd kit? nice!). Or maybe its for a party.
Either way, here is a selection of the sweets that we have which are either brown, or they have brown in them.
As you can see we have loads and loads... since brown (or a shade of brown) is proably the most common colour in sweets given that chocolate, toffee and fudge are all naturally brown. Feast your eyes on these...