In Search of Brown Sweets?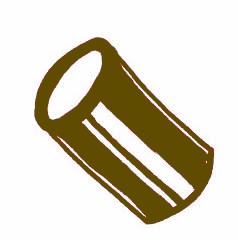 Perhaps you're matching a colour scheme for a wedding. Or maybe you remember that your childhood favourite sweet was brown and you can't quite remember the name. Or you're creating something for a football (or another sport's) team, where they have brown in their colours (remember that 1970's Coventry 2nd kit? nice!). Or maybe its for a party.
Either way, here is a selection of the sweets that we have which are either brown, or they have brown in them.
As you can see we have loads and loads... since brown (or a shade of brown) is proably the most common colour in sweets given that chocolate, toffee and fudge are all naturally brown. Feast your eyes on these...
What Do Your Fellow Retro Sweet Lovers Say?
Amanda
"Fantastic! only being able to have certain sweets can be a nightmare due to severe allergies and instant reaction, So to find a sweet shop that caters for my needs is brilliant"
14 days ago
John Willmott
"Very good service. The sweets are lovely with a good selection of gluten free one's."
15 days ago
louisa
"Fantastic service, very quick especially in the current climate, sweets delicious as always. Would highly recommend you. Thank you."
15 days ago
See loads more reviews on our Wall of Love
Most Searched For Sweetshop Sweets