In Search of Brown Sweets?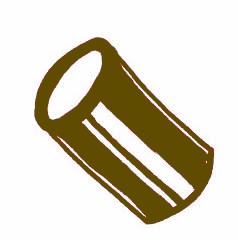 Perhaps you're matching a colour scheme for a wedding. Or maybe you remember that your childhood favourite sweet was brown and you can't quite remember the name. Or you're creating something for a football (or another sport's) team, where they have brown in their colours (remember that 1970's Coventry 2nd kit? nice!). Or maybe its for a party.
Either way, here is a selection of the sweets that we have which are either brown, or they have brown in them.
As you can see we have loads and loads... since brown (or a shade of brown) is proably the most common colour in sweets given that chocolate, toffee and fudge are all naturally brown. Feast your eyes on these...
Genuine Customer Comments
Mellissa
"Amazing choice of sweets and everything I've tried so far has been lovely. Would definitely recommend."
Philippa Brown
"This is the second order I have received from you, and I am very happy with the service. The sweets are great and most of them cannot be bought elsewhere. Great. Thanks."
Patricia
See loads more reviews on our Wall of Love