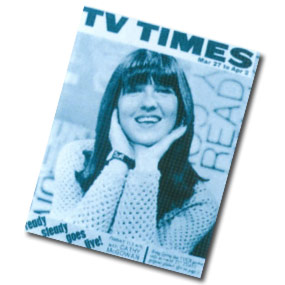 'I vividly remember slouching around in my parents' living room one boring Saturday afternoon when the very first Dr Who came on the TV – listening to that eerie theme music for the first time and getting goosebumps, and being mesmerized by the amazing idea of the Tardis and itsjourneyings. There were other great sci-fi programmes: The Twilight Zone and of course Star Trek.'
'My friend Elaine used to come round to my house on Saturday night and if we didn't have anything else planned we'd watch Rawhide on television with my mother. We watched a hell of a lot of Rawhide.'
'6.5 Special was still around at the beginning of the sixties. And Juke Box Jury. David Jacobs in the chair, and Pete Murray. In early 1960 Gracie Fields came out of retirement and recorded 'Jerusalem'. They played it on Juke Box Jury, and they had Gracie in that booth behind the panel, so the panellists couldn't see her. And of course they all said what an embarrassment it was; then she came out and they all had to smile gracefully and shake her hand.'
'I can remember my grandmother watching all the banal quiz shows, Double Your Money, Take Your Pick, and getting really involved. If somebody opened the box and it was a booby prize and she had been shouting at them to take the money, she would just go wild, crying "I knew it was a booby!" She'd have a hankie stuffed in her mouth, she was so wound up.'
'There were some great comedy shows. Steptoe and Son, Hancock's Half-Hour, Morecambe and Wise. And do you remember when every comedian had to have a catchphrase? Norman Vaughan with "swingin!" and "dodgy", accompanied by thumbs up or thumbs down.'
'Cathy McGowan and Ready, Steady, Go were magic, compulsory viewing. Manfred Mann singing "5, 4, 3, 2, 1" was the theme music. I'll never forget that wonderful catch-cry "The weekend starts here!", with the accompanying feeling of freedom, excitement and youth.'
'Glamorous programmes like The Avengers came along, and bizarre stuff like The Prisoner. And great police dramas like Z Cars.'
'John Berger did a fantastic series called Looking at Paintings, where he got very ordinary people, people like my mum, on the telly to talk about a Rembrandt or something. It was watched by millions, and nobody thought 'this is above us' at all. It was the same with things like Armchair Theatre. There was no dumbing down.'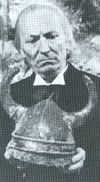 'We didn't get colour television until the late sixties. The main impact was on televised football games: at last, you could tell which team was which.'
Extracted, with permission, from The 50s & 60s: The Best of Times – Growing up and being young in Britain by Alison Pressley, publishedby Michael O'Mara Books Limited.
Copyright © Alison Pressley 1999, 200, 2002, 2003; compilation copyright © Michael O'Mara Books Limited 1999, 200, 2002, 2003. All rights reserved.
Genuine Customer Comments
craig
"Great efficient service, good communications and quality products that brings back many childhood memories. Highly recommended."

Paul
"Great service quick delivery"
Pamela walker
"Arrived very quickly, good quality sweets will use this site again. Only drawback is price of posting but I suppose sweets are heavy!"
See loads more reviews on our Wall of Love
Most Searched For Tuck Shop Sweets