'I remember getting our first telephone when we moved down to London in 1960. In those days the exchanges had names as well as numbers; ours was ARNold 3062, because all the exchanges around us were named after poets.'
'My Auntie Marjorie had her kitchen redone in the early sixties, mainly in orange. It even had orange spotty seats. I remember her telling us she thought it was really great, "because it looks just like a snack bar"'
'Hardly any rental properties in the sixties had fridges. In summer you kept your milk in a pan of water on a shady windowsill.'
'Friends moved down to London in the late sixties and got a flat in Holland Park. They painted all the walls dark purple, which I thought was so cool. You couldn't see a thing, but it was cool.'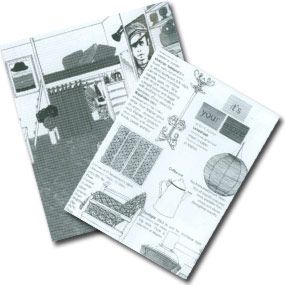 'When I left home to go to university in 1966, I bought myself a portable record player for about £20 and a fake-fur, purple-backed cushion. I thought they were the height of chic. I bought myself a Joan Baez record, a Dylan and a Beatles, and I was all set.'
'We all had to have collages on our walls, pictures made of images torn or cut from magazines. I had one featuring the gorgeous model Veruschka, and lots of photos from Honey.'
Extracted, with permission, from The 50s & 60s: The Best of Times – Growing up and being young in Britain by Alison Pressley, published by Michael O'Mara Books Limited.
Copyright © Alison Pressley 1999, 200, 2002, 2003; compilation copyright © Michael O'Mara Books Limited 1999, 200, 2002, 2003. All rights reserved.
Genuine Customer Comments
Dominic
"Great service and product."
Lynne Jacobson
"Good quality sweets and excellent service as always !"
natalie silcox
"Loved it, so simple, enjoyed just looking through all the options and trying not to dribble. Ordered way too many but 'hey ho' I'm sure we will manage to eat them and be back in the future. Order came very quickly and so are tucking in"
See loads more reviews on our Wall of Love
Most Searched For Tuck Shop Sweets