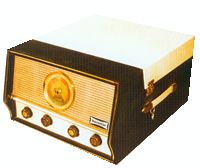 'Everything had felt so Victorian in the fifties. It really was as though everything burst into colour when the sixties and the Beatles and their music came along.'
'I used to buy singles in the very early sixties, when I could afford them. Michael Holiday, Tommy Steele. I remember a friend suggesting I go to Woolworth's and buy a cover version, Embassy Records, half the price of the real thing, and you just didn't do that. If I wanted Ruby Murray I wanted the real Ruby Murray.'
'My parent bought me a Dansette record player when I was sixteen, and I left the arm off to play the latest 45 hit over and over again at full volume. They hardly ever complained, so I'm now very lenient with my own children when they play musicloudly.'
'When I went to Oxford in 1963 there were a couple of American Rhodes scholars down the corridor, both I thought fantastically sophisticated, talking aboutjazz and playing Frank Sinatra loudly. That was just about the coolest thing going.'
'Second-hand record shops started selling ex-juke-box records; instead of paying 6/10d a record, you could get one for a shilling. They had no middle, and they were all unbelievably warped, but if you could put up with that it meant that you could have loads of records every week.'
'I had this ridiculous feeling of superiority about the Beatles. My brother went to university in Liverpool in 1961, and he began writing home about a group called the Beatles in a club called the Cavern, and I told my schoolfriends about it. So when they made a record, I could have this pretence of knowing all about it, because I'd heard of them first. I really had street cred about that.'
'It was the beginning of message songs. You actually had to listen to the words, because they were all saying something.'
'Some of that "psychedelic" music practically gave you a high without any illegal substances being involved at all. A sort of op art for the brain.'
'I remember my older sister coming home with a poster of Che Guevara, then a poster of Eric Clapton from Cream. Listening to her records of the Who.'
'I bought Cheap Thrills as soon as it became available. Janis Joplin meant a lot to me. She knew what it meant to be a gutsy, ballsy girl, to want to do everything the boys did, and then to suffer because she wasn't feminine enough.'
Extracted, with permission, from The 50s & 60s: The Best of Times – Growing up and being young in Britain by Alison Pressley, published by Michael O'Mara Books Limited.
Copyright © Alison Pressley 1999, 200, 2002, 2003; compilation copyright © Michael O'Mara Books Limited 1999, 200, 2002, 2003. All rights reserved.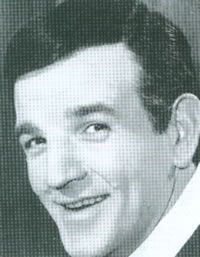 Genuine Customer Comments
Adam Thomas
"I absolutely love your site it's the only place I can find the sweets from my childhood without paying a fortune. Brilliant setup never had any problems ordering or receiving my orders"
Diane
"Excellent service - absolutely 1st class service :-)"
Gemma Doughty-Jones
"Great service, very quick turn around and the sweets were fabulous too. My husband was very happy with them to celebrate our 6th (candy) wedding anniversary."
See loads more reviews on our Wall of Love
Most Searched For Tuck Shop Sweets