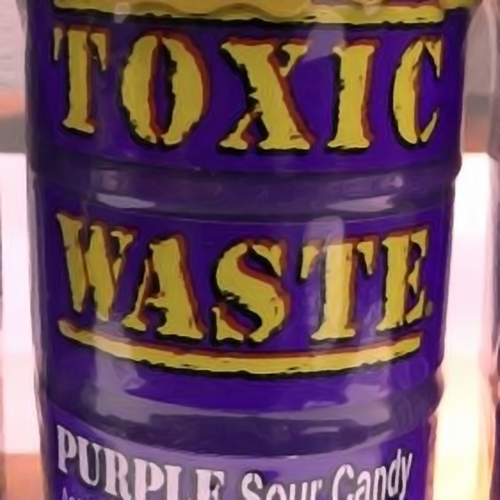 Toxic Waste Purple
(Assorted Sour Fruit flavour Hard Boiled Sweets)
Gelatine Free
No artificial colours
Description
Toxic Waste Purple - These boiled sweets are mighty sour, yes sireee! Do you dare?
Eyewateringly sour like the rest of the Toxix Waste range but these have grape, blackberry, blueberry, blackcurrant and black cherry flavours.
If you're a mega-sour fan, then these will be right up your street!
Customer Reviews

Nutritional Information
INGREDIENTS
Sugar, Glucose Syrup, Citric Acid, Malic Acid, Dextrose, Maltodextrin, Glazing Agents: Beeswax. Colours: E162, Allergens: Not suitable for children under 3 years old.