Looking For Red Sweets?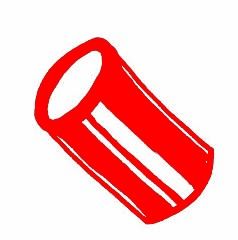 We have loads! Choose from strawberry sweets, cherry sweets, raspberry sweets (though sometimes those are blue though we can't quite work out why!) We even sometimes have red chilli sweets.

Perhaps you're matching a colour scheme for a wedding. Or maybe a party. Or you're creating something for a football (or another sport's) team, where they have red in their colours. Or maybe you remember that your childhood favourite sweet was red and you can't quite remember the name.

Either way, here is a selection of the sweets that we have which are either red, or they have red in them. Or in some cases the wrapping is either completely or partially red.

We have bonbons and lips and hearts and jelly beans and millions... and lots more besides. So you're sure to find something that fits the bill here because there are over 100 (!) for you to choose from.
Genuine Customer Comments
Mrs Donna Marie Mitchell
"thoroughly enjoying these sweets as it so reminds me of my childhood, gave some to my elderly mother and she was ecstatic thank you so much "
Alan
"Brilliant service and quality!"
Alison Drew
"Excellent service as usual. I have ordered many times over the years, yet I doubt I have managed to sample every sweet, they have SO many. A perfect return to childhood memories, what was your favourite sweetie?"
See loads more reviews on our Wall of Love