Eggciting Easter Sweets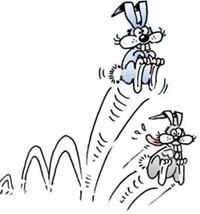 If you're looking for something much more fun and tasty than rotten, boring old Easter Eggs then you're in luck!
We have a fab selection of retro sweets which are miles better than those increasingly flimsy (if they made them any thinner some of them would be transparent!) chocolate eggs with a tiny bag of not very much inside.
They've even started to only give you half a shell now in some cases. What next, virtual Easter Eggs? (where all you get is a picture of a chocolate egg!)
"Let's have a look at what you could have eaten" he thinks... in a Jim Bowen (off Bullseye) style (a bit like he used to say when showing the contestants who lived miles from any water the speedboat they could have won. Who needs a speedboat anyway???)
Showing 1 to 9 of 9 (1 Pages)
Genuine Customer Comments
Frankie B
"Ordering was easy and delivery was swift! Great choices on the website too! Will be back again for more sweets soon I'm sure!"
Jonny
"Excellent choice of sweets, just browsing fetched back lots of childhood memories and after I placed an order it came after 2 days which is 5 star service many thanks."
D A
"Excellent service, good choice of sweets will definitely use again"
See loads more reviews on our Wall of Love