Presenting guests with
wedding favours
at your marriage celebration is the perfect way to thank them for joining you. It's also a great memento they can take home as a memory of a wonderful time for you and your loved one.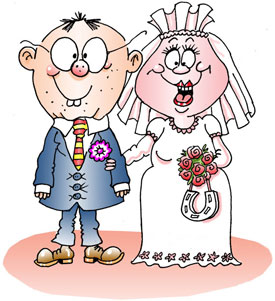 The tradition of giving
wedding favours
stretches back to the 16
th
century and originated in England. Knots of material were given to guests as a representation of the love and bond of the couple.
The idea started to include sweets not long after at French weddings and now the giving of a
wedding favour
of chocolate, nuts or other delicious treat is the way couples around the world show their appreciation for family and friends.
If you want to give a scrumptious
wedding favour
bag to all those who attend your day of celebration, we have a wide range of traditional and more quirky ideas.
Classic ideas include bags of sugared almonds; wrapped in delicate layers of voile and tied with a coordinating ribbon. Those which are chocolate covered are also popular and look great when mixed with the sugared version.
A recent surge in popularity has been the giving of chocolate coins. Glittering in gold or silver foil, these are very gratefully received by all and it's often difficult for guests to resist peeling off the wrappers and enjoying the warm scented chocolate before the night is over.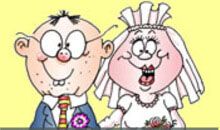 For something a little bit different, miniature jars of sweets are two gifts in one. The contents can be enjoyed and look beautiful on the table for when guests first arrive; like treasure chests of little gems waiting for the lucky recipient. Once eaten, the container can be used for all kind of things; storing spices, keeping small items of jewellery in or storing pins and needles if dressmaking is a hobby.
The miniature jars of sweets are a particularly good choice because the contents can be bespoke. We're happy to fill them with whichever items from our range are either your personal favourites or match the occasion in some way. Perhaps heart shaped sweets, or red coloured sweets will really be perfect, or if you're having vintage themed day then you can request a penny sweet mix. For those who are getting married on the coast or are jetting off on to a beachside honeymoon, we can fill the jars with chunks of seaside rock as a colourful and fun way to thank all those who have supported you.
Choose from any of our 650 plus range of sweets if you'd like us to make your favours. We will pick them all with love, pop them into individual clear plastic bags for hygiene and even send you a supply of small white paper bags if you'd like the old fashioned sweet shop look to your gifts. Whether you're having 20 or 200 guests, we can help and we'll be delighted to be part of the happiest day of your life.