Showing 1 to 13 of 13 (1 Pages)
Send a personalised gift with your own special message. Choose from over 40 stunning designs including...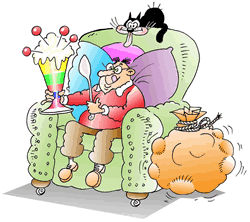 Looking to add your own message to your gift? The our personalised gifts for men are just perfect for you.
Choose from a stunning range of personalized tubs, jars and selection boxes (like mini hampers!), all crammed with his favourite retro sweets, to create the perfect gift for your man, whether he's your boyfriend, your Dad, your Grandad, your husband, one of your teachers... or for taking to a party.
Every man (and boys too!) will love these present ideas.
Whether he loves football or golf, if you want something retro and unusual or fun and unique... if you want your present to tell your Dad just how brilliant he is... these personalised jars and boxes really fit the bill.

The labels are all gorgeously glossy - they look superb! And you can customise them with his name and your own special message.

And they are perfect gifts for every occasion too... a birthday (they are great for any age... 18th, 21st, 30th, 40th, 50th, 60th... even 70th or 80th and beyond!) ,Christmas, Easter, Valentines, his engagement, his retirement... they even make unique wedding offerings for that special 'him'!

Whichever one you choose, he's sure to sure to love the sweets... and he'll every time he tucks in he'll be thinking of you.