Add Your Own Personal Message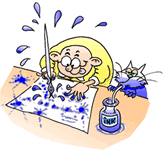 Want to add a special personal finishing touch to your gift...
Choose from our best personalised gifts selection ever... lots of our most popular gifts, each with loads of different personalised labels to select from.
That's oodles of options... and we're adding more all the time!
You can even preview your message onscreen...so you know it will look spot on...
"Clear The Decks" SALE
Most Popular
What's New?
Personalised Gifts
Whether you're reliving your childhood by choosing your favourite
retro sweets
or you've decided to introduce younger generations to
old fashioned sweets
, A Quarter Of has everything you've ever dreamed of.
From Flying Saucers, Drumstick lollies and Space Dust through to Aniseed Balls, Cinder Toffee and Sherbet Pips, every memory of your youth is here for you to rediscover.
Traditional sweets
can be delivered as fast as the next day direct to your doorstep to either share with friends and family or to keep all to yourself as a special treat.
Whilst you may be too old for pocket money now, you're never too old to enjoy the flavours and sensations of sweets from years gone by; sweet or sour, chewy or crunchy they will be sent to you picked and wrapped with love. You'll even be able to enjoy the excitement of opening up the contents as everything comes packed in those little white bags which used to make the trip to the sweet shop even more enticing.
Fill your basket with all your favourites today and treat yourself to a few you've never tried before; you'll be back playing football on the field or making a den in the woods in your mind in no time once you receive your treasure trove of sugary delights.