Add Your Own Personal Message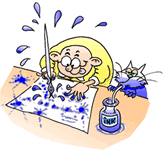 Want to add a special personal finishing touch to your gift...
Choose from our best personalised selection ever... lots of our most popular gifts, each with over 15 different personalised labels to select from.
That's oodles of options... and we're adding more all the time!
You can even preview your message onscreen...so you know it will look spot on...



FREE Exclusive Reprint of the 1st ever WHIZZER & CHIPS!
Extended Due To Customer Demand: This Offer Ends In...
How good is that?
Simply order £20+ of sweets and your free First Edition Whizzer & Chips will appear like magic in your shopping cart.
Checkout as normal and very soon you'll be chuckling and chortling away ay the antics of Sid's Snake, Shiner and the rest of the Whiz-Kids and Chip-ites!
If that doesn't make you all nostalgic then nothing will!
Most Popular
Personalised Gifts
The Best You've Ever Tasted
What's New?