Wedding Sweets & Favours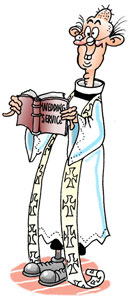 With over 600 retro sweets in stock we have a huge range of ideas for Wedding Sweets and Favours.
The Wedding Sweets ideas below are just a selection of what we have with a romantic theme. Whether you want Sugared Almonds... or something really original... we can help!
And for something really special, how about our Personalised Wedding Sweets... you select the sweets you'd like and we'll do the rest!
Personalised Wedding Sweets
To see how we can personalise wedding sweets for you simply visit our Wedding Sweets page here.
Showing 1 to 25 of 25 (1 Pages)