I don't know about you but whenever I think of toffee sweets my mind goes straight to the chewy toffees... it's only after a few seconds that I remember all of the delicious hard toffee sweets that you loved at your local childhood sweetshop. You know where, back in the day, you needed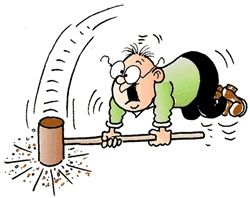 a hammer to break it up.
Whether it's the winning combination of hard toffee and peanuts of peanut brittle, the ultra crispy cinder toffee (which forms the centre of Cadbury's Crunchie but their version is nowhere near as good as our cinder toffee in my opinion)... or the rich, luxurious, deep creamy taste of bonfire toffee... hard toffee sweets definitely deserve their place in your little white sweetshop bag.
Showing 1 to 10 of 10 (1 Pages)