Hello! Welcome to the brand new AQuarterOf.co.uk website. We've been working on it for ages!!!
What's new? Well it's miles easier to use than before for starters, much faster... and it works brilliantly on phones and tablets as well as laptops and desktop pcs too.
And it means we can do even more fun things and special offers than we've been able to do up to now. So take a look around, nostalge... and be sure to come back again soon. But most of all....
Enjoy!!!


Add Your Own Personal Message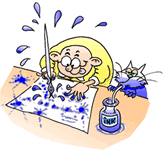 Want to add a special personal finishing touch to your gift...
Choose from our best personalised selection ever... lots of our most popular gifts, each with over 15 different personalised labels to select from.
That's oodles of options... and we're adding more all the time!
You can even preview your message onscreen...so you know it will look spot on...
Personalised Gifts
The Best You've Ever Tasted
What's New?
Specials
Best Sellers
Welcome to our traditional sweetshop, crammed with your favourite retro sweets.
You'll find all types of penny sweets (from the UK) here, from liquorice to space dust, lollies to flying saucers, boiled sweets to Parma Violets, Haribo sweets to some that are made exclusively for us - the penny sweets that you can remember from the sweet shop of your childhood, and many vintage sweets that you've probably forgotten (and those will really bring the memories flooding back, just you see).
We sell most of the retro sweets in 250g bags (that's over half a pound, so plenty to enjoy)...
And be sure to check out our gifts too. Our retro sweet hampers are great for a really memorable gift (they are stunning for a big birthday treat). We have boxes of old fashioned sweets too, with lots of different selections. And our Personalised Jars of sweets are just brilliant - you can choose the design and add your own personalised message too.
Take a look around our online sweet shop, take a trip down memory lane seeing your favourite traditional sweets online.